China Guangzhou Public Transport Launches Digital RMB Payment Function
China's Guangzhou became the first city to launch a pilot function of a digital RMB payment code to pay for bus rides.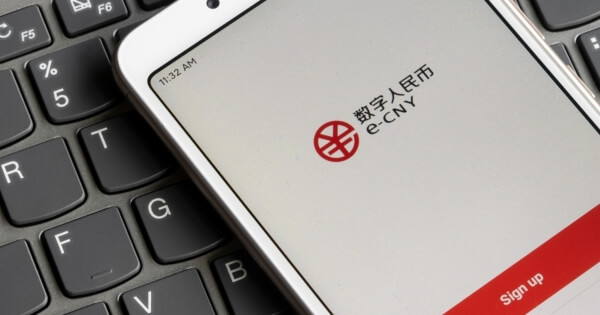 Passengers can now use the digital yuan (e-CNY) CBDC to pay for public transportation on 10 bus routes through the digital yuan app.
Passengers can download the "Digital RMB (Pilot Version)" app in the mobile application market, and after opening the digital RMB CCB wallet, they can scan the code in the scanning area of ​​the bus electronic toll terminal to pay.
Not long ago, China expanded the use of e-CNY, with Ningbo becoming the ninth city to pilot e-CNY payments for subway rides on subway lines.
According to the data, the Digital RMB (Pilot Version) app is an official service platform for China's legal digital currency - Digital RMB to conduct pilot projects for individual users, providing services for the opening and management of digital RMB personal wallets, and the exchange and circulation of digital RMB.
The official said that the scope of the pilot will be expanded in the future.
China has made great strides in perfecting the technical details of its digital yuan, and last week, Guangzhou's employee housing fund could be paid through a CBDC.
The People's Bank of China's (CBDC) digital currency "digital yuan" (e-CNY) is growing rapidly, data shows. Since the public trial, the new fiat currency has traded a total of 87.57 billion yuan ($13.68 billion).
Recently, China's central bank digital currency (CBDC) airdropped 30 million digital yuan to Shenzhen residents in Shenzhen, aiming to change residents' spending habits and allow them to properly rejuvenate.
The airdrop or delivery will reportedly be via food delivery giant Meituan Dianping. Meituan-Dianping is one of the private partners helping the Chinese government extensively test e-CNY in the retail sector.
Image source: Shutterstock
Coinbase Sued For Failing to Grant Wallet Access During Volatility
Read More