China Tightens Regulation on Tech Industry, Sinking Alibaba and Tencent Stocks on Single's Day
Today marks a very special day in China. Singles' Day, November 11, or 11/11 is supposed to be a huge spending day in China, not unlike Black Friday. Numerous retailers and companies offer discounts on these days to boost sales.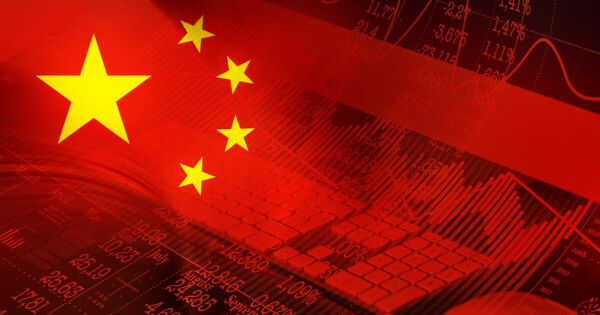 However, with Beijing's increased tightening of regulations, Chinese tech shares have slumped, wiping out more than $200 billion in value. The news comes as stocks of Alibaba Group Holdings Ltd, Tencent Holding, Meituan and Xiaomi Corp have all recorded losses on the Hang Seng Tech Index in Hong Kong. On the HK-based stock exchange, Alibaba Group shares plunged by 9.8%.
Beijing has been reported to be tightening regulations on dominant internet companies, seeking to redefine regulations in the tech industry. With the new rules, the way in which consumer data is shared and used in a tech firm will change. Beijing's State Administration for Market Regulation have also redefined anti-competitive clauses, seeking to regulate the way in which big tech companies like Alibaba and Tencent deal with competitive firms in the industry.
As shared by Fortune, Daniel So, a strategist at CMB International Securities Ltd, commented on the antitrust rulings and said:
"Beijing's tightening regulations, including the antitrust laws, is a heavy blow to the technology giants. It's an additional blow to the shares, when investors are rotating out of the sector into old-economy shares because of the vaccine boost."
The antitrust regulations proposed by China may restrict the growth of fintech firms, such as Alibaba owner Jack Ma's brainchild, Ant Group. The fintech firm was supposed to host what was rumored to be the biggest Initial Public Offering (IPO) of 2020. However, due to strict regulations, the IPO, which was supposed to debut on the Hong Kong Stock Exchange (HKEX) as well as the Shanghai Stock Exchange, was temporarily suspended.
The clampdown of Chinese authorities on the tech and financial sector comes at a time when Pfizer recently announced a potential COVID-19 vaccine to deal with the ongoing pandemic.
Image source: Shutterstock
Read More