Christine Lagarde Announced EUR 750 Billion Bond Buyback, Bitcoin Surged 10%
Since Mar 7, 2020, the crypto market has witnessed some of the worst days ever since its inception with market capitalization losing more than $140 billion in a week span. In our previous article, we analyzed how the fluctuation in the oil market and the coronavirus outbreak have made a major contribution in this bear market.
One of the worst hits in the bearish market was Bitcoin. which faced a nose crushing fall of more than 40% in 5 days with the price falling down from USD 9,120 to USD 3,500 before jumping back to USD 5100 by Mar 17, 2020.
For the last 3 days, the Bitcoin price fluctuation was stable hovering in the range of $5100 to $5300. In the last 24 hours, however, Bitcoin has witnessed a surge in its price and is currently touching a $6,000 mark.
Bitcoin Price on 19 Mar 2020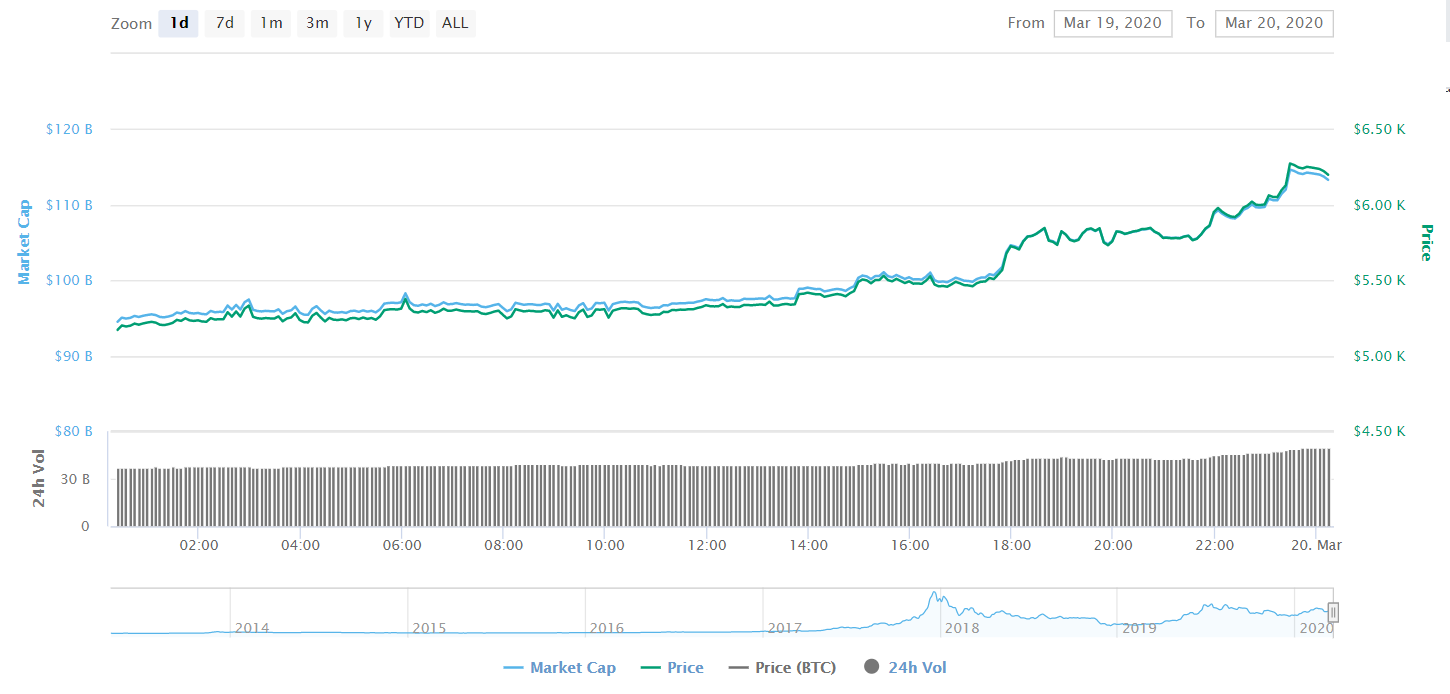 Source: CoinMarketCap
The surge in the price has come around the time when the European Central Bank (ECB) announced to launch a €750 Billion Pandemic Emergency Purchase Programme (PEPP) on Mar 19, 2020. The buyback of the bond aims to stimulate the European economy amidst the lockdown due to the Covid-19 outbreak.
"Extraordinary times require extraordinary action. There are no limits to our commitment to the euro. We are determined to use the full potential of our tools, within our mandate."

ECB President Christine Lagarde
Not many analysts were expecting such an upward movement in the Bitcoin price charts. In our previous article, we mentioned how Peter Brandt predicted that Bitcoin's price could go as low as $1,000.
ECB President Christine Lagarde went on the record and said that the bond purchase will continue until the 'crisis phase' of Coronavirus pandemic is over.
Image via 

amp.thenational.ae
Read More