Circle Doubles Value to $9B with New Deal with Concord Acquisition Corp
Fintech company Circle Internet Financial has revamped its merger agreement with Concord Acquisition Corp (NYSE: CND) through a special purpose acquisition company (SPAC), doubling its valuation to $9 billion from the $4.5 billion initially announced in July 2021.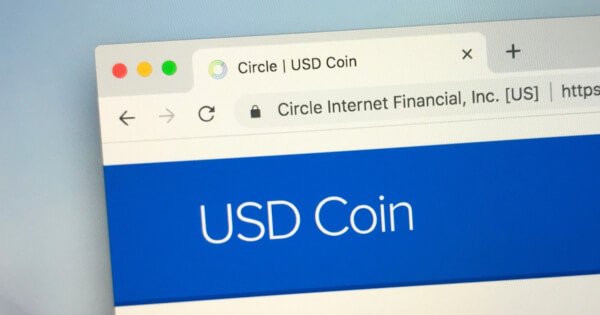 Under the terms of the new agreement, Circle will acquire Concord to become a public company under the code of "CRCL" listed on the New York Stock Exchange.
Jeremy Allaire, co-founder and CEO of Circle said that:
"Being a public company will further strengthen trust and confidence in Circle and is a critical milestone as we continue our mission to build a more inclusive financial ecosystem. Making this journey with Concord under our new agreement is a strategic accelerator."
The agreement will replace the previous business combination agreement reached in July last year, potentially extending the original date of April 3, 2022, to January 31, 2023. Also, a new initial external date, which is December 8, 2022.
Circle focuses on the position as the issuer of stablecoin USD Coin (USDC), one of the fastest-growing USD digital currencies, USDC's circulation has more than doubled, reaching $52.5 billion as of February 16, 2022, accounting for stable More than 29% of the currency market, second only to tether (USDT). The company said:
"[A]lthough we continue to work diligently toward completion of this transaction, the timing will ultimately depend on many factors outside of our control, including the SEC's review of our registration statement on Form S-4,"
Upon completion of the new transaction, current Concord shareholders will exchange their shares of Concord common stock for equity in the company.
Image source: Shutterstock
RCMP Requests Exchanges to Stop Trading with 34 Crypto Wallets, amid the Freedom Convoy Protest
Read More