Climate Activists, Billionaire Launch Campaign to Tackle Bitcoin's Impact on Environment
Bitcoin's impact on the environment is about to face the limelight as several climate activist organizations such as Greenpeace and crypto billionaire Chris Larsen are launching a campaign to tackle its power usage system, Bloomberg reported.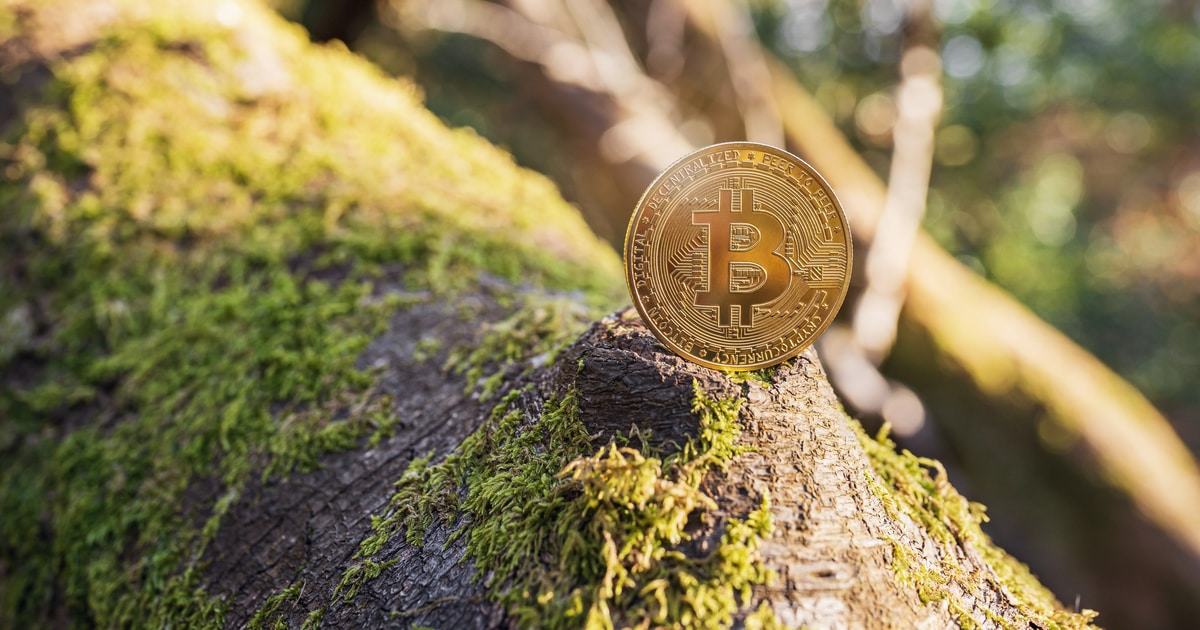 The campaign titled "Change the Code, Not the Climate" is trying to push the Bitcoin society to change the way it orders transactions. According to Bloomberg, Bitcoin transactions consume as much power as Sweden.
Larsen said in an interview that Bitcoin might consume as much power as Japan in five years' time.
Over the next months, the campaign will purchase advertisements in leading publications. Bloomberg said that Greenpeace, Environmental Working Group and some local activist groups have begun working on grassroots efforts to battle Bitcoin miners.
According to the person in charge of the campaign - Michael Brune, the team has already reached several key people and corporations. Some of them have pledged Environmental, Social and Governance (ESG) compliance, even though they are involved in Bitcoin.
"We are in this campaign for the long haul, but we are hoping - particularly since Bitcoin is now being financed by entities and individuals who care about climate change - that we can compel leadership to agree that this is a problem that needs to be addressed," said Brune. "Goldman Sachs, BlackRock, PayPal, Venmo, Fidelity - there are lots of companies we anticipate will be helpful to this effort."
The campaign also said that a supporting cause is increasing frustration in some communities in the U.S. that have found themselves hosting Bitcoin miners and dealing with issues such as excessive noise.
Meanwhile, Bitcoin's rival, Ethereum, is working on a software overhaul to become more environmentally friendly. Currently, it is using giant server farms to order transactions via a process called Proof of Work (PoW), similar to Bitcoin. However, Ethereum's software overhaul could see a switch to Proof of Stake (PoS), which is projected by some to cut its energy consumption by 99%, Bloomberg reported.
"Now, with Ethereum changing, Bitcoin really is the outlier," Larsen said. "Some of the newer protocols - Solana, Cardano - are built on low energy."
Larsen claims to have put in $5 million to fund the campaign as he feels that Bitcoin will not continue to enjoy investors' support unless it changes. "I want to see Bitcoin and Ethereum succeed," said Larsen, who owns some Bitcoin and Ether and XRP.
Bitcoin's impact on the environment was highlighted last year after Elon Musk announced that Tesla Inc. would resume taking Bitcoin only after at least 50% of the mining relies on renewable energy.
According to Larson, Bitcoin's energy consumption problem could be solved through a soft or a hard fork - both changing the network's code to make Bitcoin less power-hungry.
A soft fork would preserve Bitcoin as a single blockchain. A hard fork would split Bitcoin into two separate networks, one supporting miners and the other running different code - perhaps PoS.
Bloomberg reported that the campaign believes that about 50 key miners, crypto exchanges and core developers have the power to change Bitcoin's code.
Image source: Shutterstock
Bitcoin Back to Positive Territory Following Rally at $46,000
Read More