Coinbase Appoints Marc Andreessen in Management Reshuffle Ahead of Potential IPO
Prominent tech investor Marc Andreessen and Gokul Rajaram, an executive at DoorDash, are joining Coinbase's board of directors; the company announced on Monday 31 August 2020.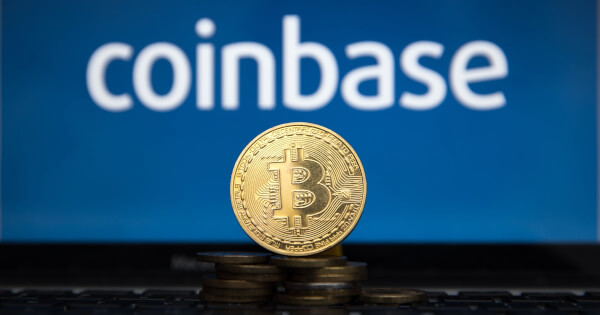 Andreessen, who is the founder of venture capital firm Andreessen Horowitz, was an early advocate for cryptocurrency and has been a longtime adviser to Silicon Valley CEOs, including Facebook's Mark Zuckerberg. Rajaram is an executive at the soon-to-go-public logistics company DoorDash and former product development lead at Fintech company, Square.
To make room for Rajaram and Andreessen, who are joining the board as directors, two longtime board members (Barry Schuler and Chris Dixon) are stepping down. Barry Schuler, a prominent Internet company executive, and Chris Dixon, a partner at Andreessen Horowitz, have been part of Coinbase for seven years. The company said that both Chris Dixon and Barry Schuler would continue advising the company.
Coinbase Rumored Getting Ready For IPO
The board reshuffle comes amid rumors that Coinbase may be preparing to go public. Reports emerged in July, saying that Coinbase has already held talks with law firms and investment banks regarding a potential IPO. However, the firm has not registered its intent with the SEC (US Securities and Exchange Commission).
Coinbase has been silent about the nature or timing of a future IPO, but several tech experts expect it to follow Unicorns including DoorDash, Ant Group, Snowflake, Airbnb, and Palantir, Slack, Airbnb, and other private firms valued at over $1 billion, which recently have gone public or filed to do so.
Due to its status of the cryptocurrency industry's first unicorn having a current valuation of $8 billion, sources indicated that Coinbase is likely exploring going public via a direct listing instead of a traditional Initial Public Offering (IPO).
A source close to Coinbase revealed that the company could wait until mid-2021 to announce an IPO, partly because the firm is exploring the use-case of crypto tokens as part of the offering, and that is waiting to receive regulatory approval to do so. The company has, however, declined to comment on the matter.
IPO or not, the company is clearly seeking to build its base. With the addition of two Silicon Valley veterans (Marc Andreessen and Gokul Rajaram), the company's foundation is looking stronger than ever.
Coinbase Wants to Be Big
Although Coinbase achieved unicorn status at a valuation of $8 billion in its $300 million Series E in October 2018, recently disclosed revenue numbers ($8 billion in 2019) indicates that it might be forced to fetch higher offers today. Looking at investors, the company has attracted a mix of corporate and venture investment. Brand-name venture investors such as Andreessen Horowitz chief Marc Andreessen and Unicorn square ventures executive Gokul Rajaram have been brought to participate in building funding rounds to the firm.
Image source: Shutterstock
Read More