Coinbase CEO Armstrong and Tech Giant Apple Butt Heads over Crypto and dApps
Coinbase CEO Brian Armstrong has publicly voiced his disappointment over Apple's seeming lack of flexibility over enabling decentralized application (dApp) browsers operating off its App store.
Coinbase to Potentially Remove App from Apple
The American coin exchange CEO had previously announced to its users that Coinbase's mobile wallet may potentially be removed from Apple's App store. The Coinbase iOS compatible application enabled users to buy, sell and send cryptocurrencies, but due to Apple's guidelines, the developers behind the Coinbase crypto wallet application were forced to revise the app's features and amend it. Apple appeared to dislike the DApp browser feature that came with the crypto wallet application, and so Coinbase was forced to drop the functionality from its mobile wallet application that was offered on Apple's App store.
CEO of Coinbase Armstrong publicly explained his stance and called out Apple's reluctancy to embrace cryptocurrencies and dApps. He said:
"Apple has been very restrictive and hostile to cryptocurrency over the years. They're still blocking some functionality right now, including the ability to earn money with cryptocurrency by completing tasks, and unrestricted dApp browsers."
Coin exchange giant Coinbase had announced in December that it may potentially have to remove its dApp browser functionality, as Apple was not happy with it. and it did not respect the policy guidelines imposed by Apple. The news came after both Apple and Google had declared that they wanted to remove dApps entirely from their respective app store platforms. Google had carried out its wishes by taking down Ethereum-based decentralized application browser Metamask from Google Play Store.
Apple Grilled on App Store from US Congress
Tech giant Apple had recently come under fire for how it handled the App store. In an antitrust hearing that occurred in June, Apple along with its counterparts, Facebook, Google, and Amazon were subject to an antitrust hearing with US Congress. Capitol Hill had been meaning to update its regulatory policies revolving around the tech industry and had been building a case on the "Big Four" tech firms for quite a while, as many rival companies have complained about the unjust leverage of power that the four tech giants used to overturn competition in the industry.
For Apple, lawmakers grilled the company for the way it handled its App store and opposing firms that offered similar products. The Judiciary Committee also confronted Apple on its policy of taking a cut of 30% in commission for its in-app sales and subscriptions. This has greatly impacted Spotify, who appears to feel as if a large scale of its revenue is being surrendered to the American multinational tech company.
Algorand for Scalable Blockchain, DeFi & DApps
With the continuing growth of decentralized applications, a scalable blockchain is highly sought after by developers. Algorand Foundation recently launched a comprehensive smart contract protocol that enabled decentralized finance (DeFi) developers to create DeFi solutions and Dapps on a highly scalable blockchain. The base layer, Algorand protocol, boasts of high security and appears to be the first pure Proof-of-Stake (PoS) blockchain protocol to be launched.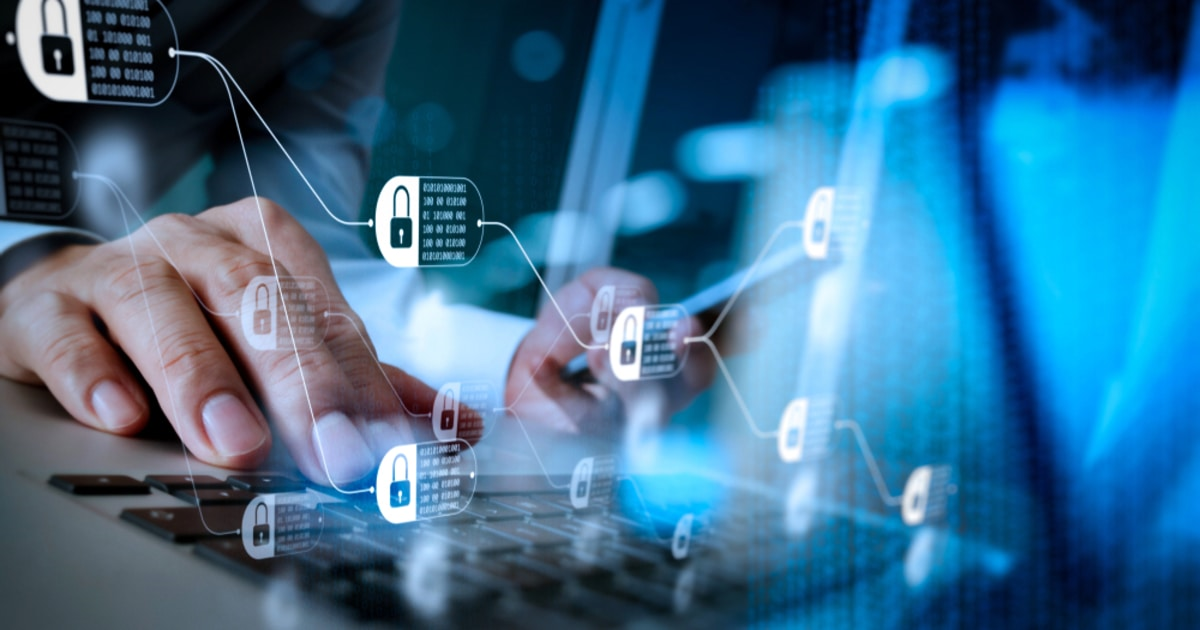 The rise of DeFi had led to many more decentralized applications (DApps) being created and innovatively integrated into blockchain ecosystems for general trading, storage use, and much more. In Coinbase CEO Armstrong's opinion, the future is inevitably moving towards crypto adoption on a global scale. Coinbase's Armstrong is a strong cryptocurrency advocate and thinks that with digital assets set in place, "basic economic rights" can finally be accessed by people worldwide, even those in poorer countries.
The debate between Coinbase and Apple continues, as Armstrong is very adamant that Apple is too restrictive over cryptocurrencies. To him, digital assets can only mean good things and are the step to take in order to revolutionize the economic landscape globally.
Image source: Shutterstock
Read More