Coinbase Extends Services to Institutional Users
ECoinbase Global Inc said the exchange offered prime brokerage services for institutional customers, Bloomberg reported Tuesday.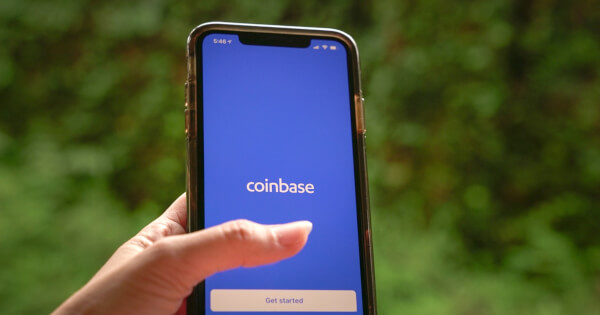 Coinbase suffered from the recent volatility of the crypto market, which has been fluctuating over the past few weeks. The prime brokerage expansion is the latest effort focused on building out the institutional business.
The largest U.S. crypto exchange said Coinbase Prime would provide institutional clients access to pricing on 12 different regulated exchanges, including Coinbase. Bloomberg reported Tuesday, citing the statement that the unit expects their services ranging from smart-order routing to detailed trade cost analysis reports and concierge support from account management and trading teams.
Brett Tejpaul, head of institutional sales, trading, custody and Prime services, said that "It opens the door for institutions clustering more and more of their services through us."
According to the news agency, institutional clients contribute around 5~7% of revenue for the U.S. based exchange, whereas most of its revenue comes from retail investors.
Meanwhile, the former White House Deputy National Security Advisor Faryar Shirzad early accepted the recruitment offer from Coinbase to serve as the exchange's new Chief Policy Officer. Coinbase welcomed Shirzad's latest role and described his position would be necessary to reach regulators, lawmakers to facilitate and "realize crypto's full potential to fuel a more equitable financial system." along with job creation, GDP growth, and innovation.
However, the market was divided if that's the right time for investors to buy Coinbase. Mizuho analyst Dan Dolev maintained Neutral to the Coinbase and lowers the target price to $225 from $315. In contrast, J.P. Morgan's analyst Kenneth Worthington suggested with bullish stance who recommends investor to buy, setting the target price of $371. Worthington said the company dominate a key position in the US market for cryptocurrency transactions and technology. He expected Coinbase that has the chance to influence and benefit from the market growth.
Coinbase released its first-quarter financial report of 2021 on May 13, showing that the net revenue for the first quarter (Q1) of 2021 earned double the amount earned in Q4 of 2020. Approximately 94% of the company's quarterly net income came from crypto asset transaction fees. However, Coinbase's net profit for common shareholders was lower than market expectations.
Image source: Shutterstock
Coinbase Looks to List Dogecoin in 2 Months
Read More