ConstitutionDAO Fails to Win the U.S. Constitution Copy on Sotheby's Auction, after Raising Crowdfund $47M
On Thursday, the decentralised autonomous organisation ConstitutionDAO lost ownership by failing to win the bid for the printed copy of the U.S. Constitution at a Sotheby's public auction. The Lot finally sold for $43.2 million by an autonomous bidder.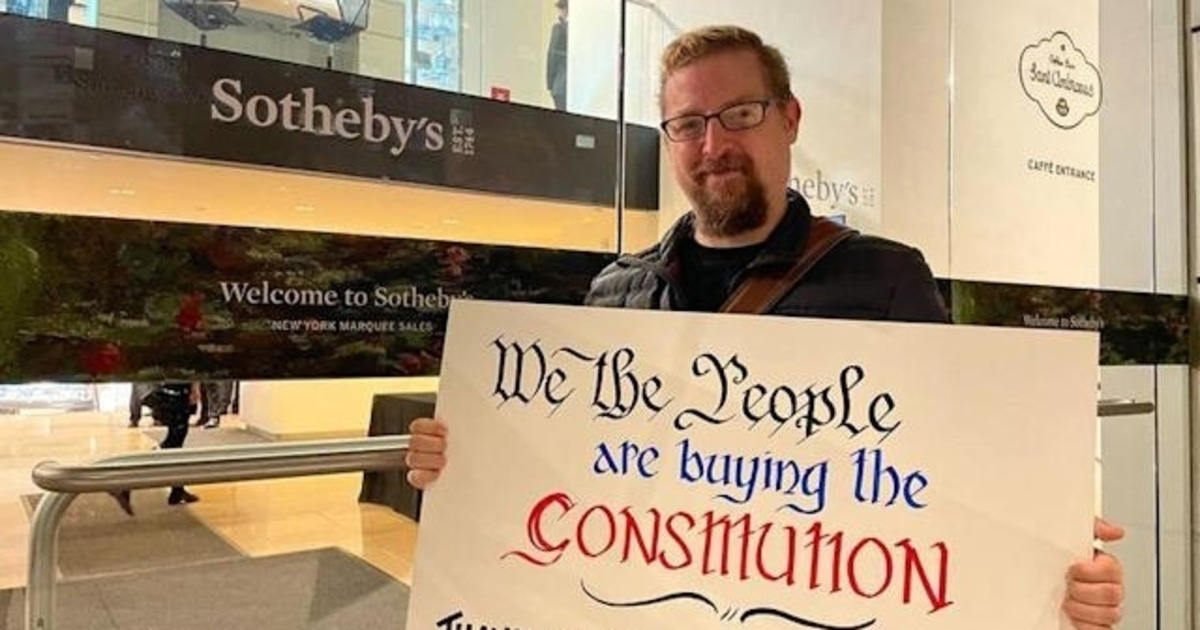 The unique U.S. Constitution at this auction is the first edition printed copy of one of the 13 remaining constitutions copies.
Prior to the Sotheby's public auction, the ConstitutionDAO community, a decentralised autonomous organisation, raised more than $40 million in Ethereum in a week through the discord social platform. Precisely, the organisation has raised a total of $47 million worth of Ether from more than 17,000 Ethereum wallets. The organisation claimed they "broke records for the most money crowdfunded in less than 72 hours."
source: 

ConstitutionDAO
However, ConstitutionDAO failed to win the Lot and stopped the pace of additional funding when an unidentified bidder won the Lot with an estimated $41 million.
According to an organiser in the Discord server of the organisation, the main reason for losing the bid is that the organisation do not have enough capital to pay for the "proper maintenance and upkeep" required to keep the constitution.
In the official Discord announcement, a leader of the organisation, Julian Weisser, pointed out that although this is not the result they hope, this is "we still made history tonight with ConstitutionDAO. This is the largest crowdfund for a physical object that we are aware of — crypto or fiat."
DAO is known as the digital decentralised autonomous organisation (DAO). The DAO served as a form of investor-directed venture capital fund that seeks to provide the enterprise with new decentralised business models built on the Ethereum blockchain.
This auction is the best example of the first crypto community to demonstrate its purchasing power in the real world. Although it was unsuccessful, it also allowed more people to see the potential of cryptocurrency in real life.
FTX.US crypto exchange President Brett Harrison expressed his thoughts on this auction:
"I think seeing how powerful a DAO can become in a real-world transaction such as this, I think will show people that there's a lot of potentials that people have only dreamed of for these kinds of organizations to be a model for future governance. "
At present, there is no specific plan on how the funds will be used or returned, possibly could be used as the funding for future auctions. DAO is managed by smart contracts that exist on the blockchain to execute agreements with no centralised authority automatically.
Image source: Yahoo.finance
Crypto.com Grabs Naming Rights of Staples Center for $700M
Read More