Corrupt Cop Sentenced to Prison for Accepting Bitcoin Bribe from Dark Web Drug Dealer
A former Russian police officer has been sentenced to eight years in prison for accepting a Bitcoin and cryptocurrency bribe from a dark web drug dealer, in exchange for his professional services.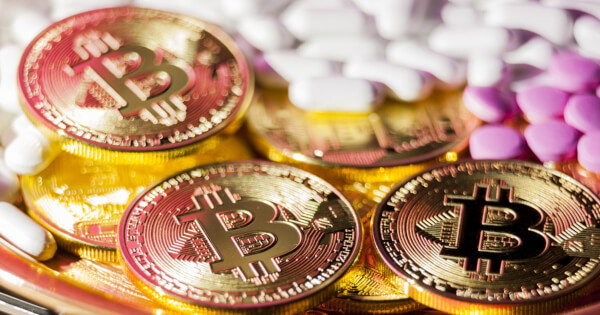 Darknet: Bitcoin for professional services
The former cop, Yuri Zaitsev, was the former head of department for a drug trafficking task force operating under the Ministry of Internal Affairs for the Republic of Khakassia. He was found guilty of receiving a cryptocurrency bribe and of disclosing State secrets.
The investigation started in 2018 and found that Zaitsev had initiated contact with a drug dealer operating for a darknet marketplace. The operator illicitly sold narcotics online and was fouled by a customer that had stolen from him. In exchange for tracking down the thief that had wronged the darknet dealer, Zaitsev accepted Bitcoin cryptocurrency payments amounting to 52,000 rubles.
In addition, the former chief officer was charged by the Investigative Committee of Russia for disclosing classified information to the dark web operator.
Charges against corrupted cop
Not only did Zaitsev accept Bitcoin bribes from the darknet dealer, but he also allegedly informed the criminal of State secrets and provided information concerning his work environment, officers he collaborated with as well as their schedule and daily conduct.
This confidential information was given as a means to ensure that the dark web dealer and his organized criminal group could operate their online drug business while remaining undetected by police officials and law enforcers.
Following prosecution from Russian law officials, the dirty cop was fired from the Main Directorate for Drugs Control in Khakassia and sentenced to 8 years in prison.
In addition, Zaitsev was charged with a penalty of 156,000 rubles and is prohibited from holding a position of authority within organizations for 4 years. Furthermore, he is stripped of his title as a police lieutenant colonel.
Silk Road defunct, dark web programmer arrested
This is not unlike the former Silk Road programmer Weigand's verdict.
The dark web software operator was charged for using Bitcoin for his own gains, for lying to the FBI and the IRS about his involvement with the dark web marketplace as a tech advisor and programmer.
Weigand has been sentenced to five years of prison by the US Department of Justice. His sentencing is set for December.
Image source: Shutterstock
Read More