Crypto Market Cap Clashes over 50% to around $1.4T
The market capitalisation of cryptocurrencies has fallen more than 50% to around $1.4 trillion as the Federal Reserve (Fed) raised interest rates by 50 basis points sparking a sell-off panic among investors.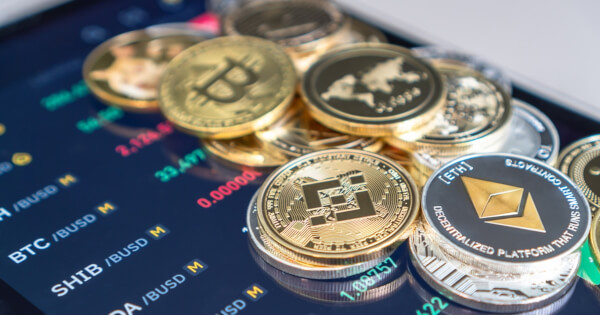 Bitcoin (BTC) tumbled to a three-month low in the Asian trading section on Monday.
BTC is at its lowest level since July 2021, with a daily low of more than 12%, down more than 56% from its all-time high of around $69,000 in November last year.
The market capitalisation of the top 500 digital assets has fallen more than 50% to $1.4tillion from a record peak in November 2021.
Data from CoinMarketCap also showed that the current cryptocurrency Market Cap is $1,406,774,855,869.
Bitcoin's correlation with the Nasdaq Composite, a gauge of large U.S. tech companies, has reached record highs, according to data provider Kaiko.
Daniel Ives, strategist at Wedbush Securities said that:
"This is a risk off across all asset classes including crypto."
Related-listed stocks of cryptocurrency companies on U.S. exchanges were also hit by a slump. MicroStrategy, the largest Bitcoin holding public company led by Michael Saylor, has fallen 55% this year. Likewise, U.S.-listed cryptocurrency exchange Coinbase has dropped 65% in 2022, falling below $100 for the first time.
Image source: Shutterstock
Bitcoin Slumps to 3-Months Low below $30K, Bearish Shockwaves Engulfs the Market
Read More