Crypto Market Crashes after Putin Announcing Military Operations against Ukraine
The cryptocurrency market is full of bearish sentiment right after Russia launched the latest military operations against Ukraine.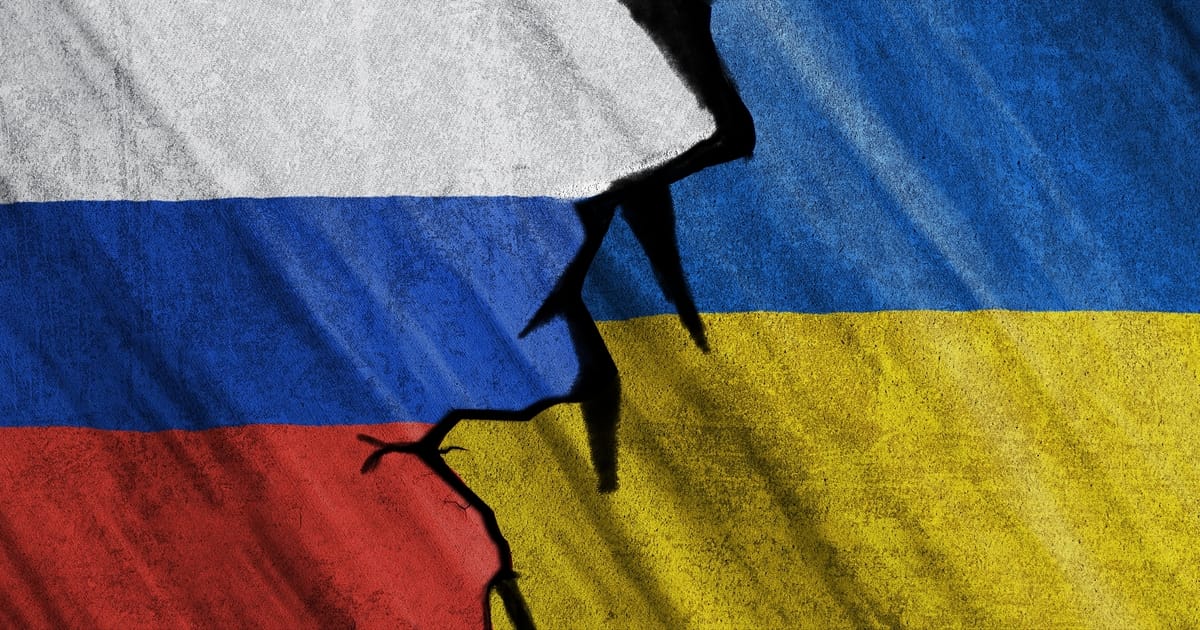 Bitcoin, the leading cryptocurrency, plunged over 7.8%, trading at around $34.7K during the Asian trading session, according to CoinMarketCap.
The downtrend of bitcoin has similarly affected other leading cryptocurrencies such as Ethereum (ETH), Binance coin (BNB), ripple (XRP) and Cardano (ADA).
Ethereum, the second-largest cryptocurrency by market capitalisation, also fell over 9.5 % over the last 24 hours, trading at around $2376 at present.
Russian President Vladimir Putin announced a "military operation" targeting Eastern Ukraine's Donbas region on Thursday local time, and requesting Kyiv forces to surrender, according to Reuters and the Financial Times. Reportedly, explosions were heard in Kyiv, the capital of Ukraine, as well. Joe Biden, President of the U.S., denounced Russian attacks, claiming "will hold Russia accountable".
Anto Paroian, Chief Operating Officer at digital asset investment fund ARK36, told Blockchain.News that "the war between Russia and Ukraine has become a reality," adding that investors are rushing to take risks off the table, and global stock markets are seeing major declines. Given how closely the crypto markets have been correlated with risk assets over the past two months, Paroian commented that it doesn't come as a surprise that the situation is aggressively spilling into the crypto markets with Bitcoin losing more than 8% in a day:
"It is tempting to think that Bitcoin and other crypto-assets may count on some relief from central banks in the form of a more dovish approach to rate hikes and quantitative tightening. The rationale behind it would be that the economy will now become too fragile to be taken off central banks' support just yet."
Paroian also pointed out that the current geopolitical situation "will inevitably have an effect on the already elevated prices in the commodities market and aggravate the already-serious supply chain issues which, in turn, could elevate inflation." That means that the Fed and other central banks may really "have no room to reverse their hawkish course and we can expect risk assets and cryptocurrencies to go deeper into the bear market territory," he added.
Likewise, according to online media Outlook, citing Gaurav Dahake, CEO and founder, Bitbns, also said "geopolitical pressure and a potential war breaking out have elevated the volatility levels in the markets. Overall, the momentum signals and upside seem to be limited,"
Prior to the full-scale invasion, Ukraine has approved legalising Bitcoin domestically recently. Some organisations reportedly have been receiving crypto donations to aid military support.
The U.S. announced to impose a new round of sanctions on Russia on Monday, in response to Russian recognition of the sovereignty to two separatist territories- the Donbas and Lugansk region. Analysts said Russia might turn to crypto due to the latest round of sanctions from the U.S. Meanwhile, Russian authorities considered offering the green light to crypto regulation.
The tension between Russia and Ukraine has affected the recovery of bitcoin. Bitcoin's price had once gained momentum after the sanction from the U.S., but it seems to take a longer time to resume.
-- With assistance by Aaron Limbu
Image source: Shutterstock
Ukraine Legalizes Bitcoin amid Intensified Tension with Russia
Read More