Crypto Miner Merkle Increases Hash Rate 9x to 3.1EH/s in 8 Months
Bitcoin miner Merkle Standard has formed a joint venture with Bitmain, one of the world's largest Bitcoin mining equipment manufacturers, to increase its total computing power, or hash rate, from about 0.3 EH/s to 3.1 exahash ( EH/s). With the partnership, the computing power is increased by 900%.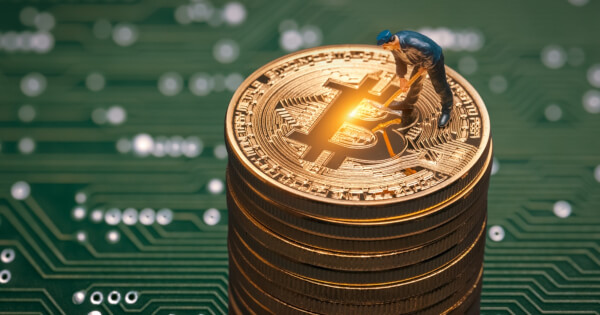 Merkle revealed that it has added 40 megawatts (MW) of mining capacity to its South Carolina facility, bringing its total mining capacity to 140 MW.
The company said that the machines that will be used are Bitmain's latest mining rigs, the S19 XP Mining Bitcoin (BTC), or S19J Pro models, which are among the most energy-efficient bitcoin mining machines on the market.
The site has exclusive rights to an additional 50 megawatts of electricity, allowing the site to expand to 86 megawatts
The site, Merkle's main mine in eastern Washington, currently has 100MW of online power generation and is expected to reach 225MW by the end of 2023, with a maximum expansion capacity of 500MW.
The Blue Ridge base in South Carolina is Merkle's second facility, which the company said it expects to expand to 80MW of mining capacity by the end of 2024.
January 21, 2022: Merkle Standard, a sustainable digital asset mining platform, announced a purchase order for new mining machines from Bitmain Technologies Ltd. The executed purchase agreement is for 13,500 mining rigs from a leading ASIC mining manufacturer.
As Bitcoin's value plummeted 45 percent in June, many mining companies have gone to great lengths to adjust their operations; some are buying mining equipment, others are suspending mine construction, and still, others are expanding projects.
In June, Bitfarms sold 1,500 bitcoins for about $62 million and used the proceeds to reduce debt.
In July, CleanSpark continued to expand its infrastructure by acquiring 1,061 Whatsminer M30S rigs at a deep discount.
Image source: Shutterstock
Pro-Russian Group Raises $400K in Crypto to Support Russian Military Actions
Read More