Crypto Regulation Remains to Unfold in 2022
As cryptocurrencies enter into a new year after experiencing new highs last year, new changes await, among which regulation is top of the list.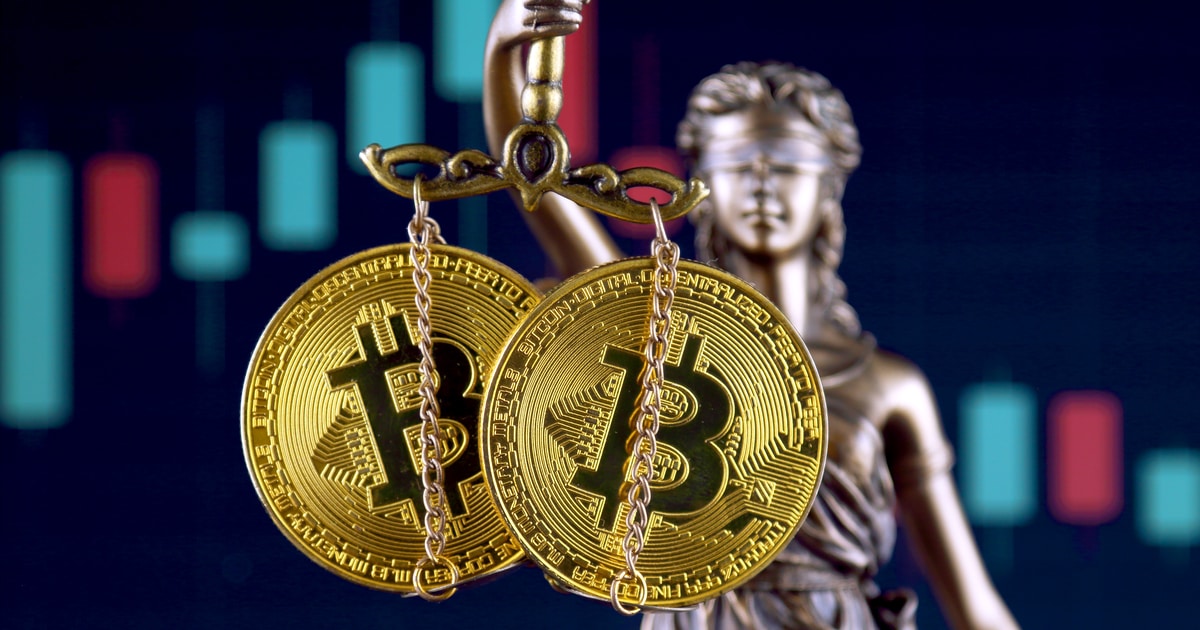 Jeffrey Wang, head of Americas for the Amber Group, said that regulation is the major overhang for crypto and blockchain, and it could continue to put pressure on cryptocurrencies.
However, Wang is optimistic that the US Securities and Exchange Commission (SEC) pushes ahead with more explicit cryptos guidelines.
"We welcome the regulation," he said. "We welcome the guidelines so everyone can be on a clear playing field."
Wang is expecting more regulation, particularly on stablecoins, in 2022.
"I think we'll have more retail investors learning about stablecoins, understanding how they work, trading them, understanding that you can generate more yield from a stablecoin than you can in fiat cash — and I think that's the reason it will be more regulated, and I welcome it,"
Regulating cryptocurrencies has the potential to tackle doubts among traders over the US Federal Reserve scaling back stimulus and raising interest rates. Traders remain worried about what will happen in the equities markets as rates rise and stimulus dries up.
Talks of regulation
As the digital asset industry matured into a bigger asset class, regulation talks revolved around the cryptocurrency topic last year.
Due to the volatile nature of crypto, many large companies or businesses and even governments lacked confidence in entering the industry last year. Experts believe that regulation will tone down volatility and bring peace of mind to the wider markets, leading to bigger investments in the industry.
However, doubts remain as potential regulation could affect the decentralised nature of cryptocurrencies and gradually curb the growth and development of the space.
Stablecoin – which are assets pegged to a denominated currency's value–has emerged as a frontrunner in real-world adoption and use-cases.
Unbound by potential volatility, stablecoins have shown that they can be reliable safe-haven assets thanks to their pegged value.
However, according to Jerome Powell, chairman of the Federal Reserve, stablecoins also need to be properly regulated in order to be used on a larger scale by global entities and governments.
"Stablecoins can certainly be a useful, efficient consumer serving part of the financial system if they're properly regulated," he said.
While countries like China have taken a hard stance towards crypto by banning them, regulation has become a major concern for many economies globally.
According to a December 13, 2021, report by Blockchain.News, the South African Financial Sector Conduct Authority (FSCA) is on track to unveil an encompassing regulatory framework to protect consumers that emanate in the digital currency ecosystem from scams.
While in Turkey, following confirmation that the long-awaited crypto regulation is ready by President Recep Tayyip Erdoğan, stakeholders in the country want the regulations to be implemented as soon as possible, Blockchain.News reported.
In Asia, India has become a major hub for crypto transactions and the country is looking forward to regulating them.
On December 03, 2021, according to a report by Blockchain.News, citing a Cabinet note by local news channel NDTV, revealed that the proposed cryptocurrency bill has suggested regulation of private cryptocurrency rather than banning it, affirming the prior speculations on the concerted efforts of the Indian Parliament and government to regulate the developing world of cryptocurrencies.
Image source: Shutterstock
EU's ESMA Wants Public Input on Proposed DLT Regulation
Read More