Crypto.com Signs 5-Year Deal with Australian Football League, Worth $25m Sponsorship
Hong Kong-based Crypto.com - one of the most fastest-growing cryptocurrency exchanges, said Monday, January 17, that it has signed a five-year partnership agreement with the Australian Football League (AFL).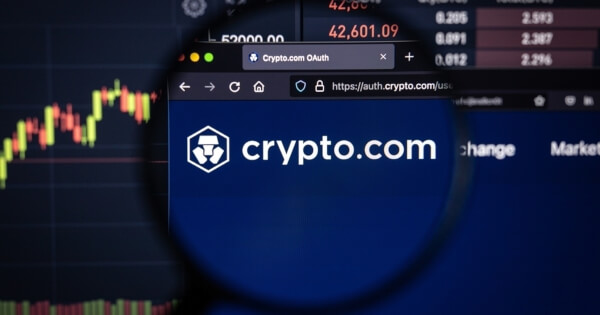 The exchange will act as a partner for the Toyota AFL Premier League season and NAB AFLW matches, as the exclusive title partner for the "Crypto.com AFL Score Review", providing major financial support to the Australian Women's Football (AFLW) and sponsoring it for $25 million to develop sports business.
Crypto.com said AFL and AFLW football are the most popular spectator sport in the country, Australian women are more likely to invest in cryptocurrencies than women from other countries, that's why Crypto.com has been investing in Australia.
The chief executive Gillon McLachlan of the AFL said the partnership would open a new chapter in Australian football, stating that:
"Cryptocurrency and blockchain technology is a dynamic and emerging industry, and the AFL is delighted to partner with Crypto.com to be at the forefront of the industry's growth in Australia."
In addition to forming alliances with Australian sports leagues, Crypto.com also works with representative sports teams from other countries.
Last month, Crypto.com, announced that it has partnered with Los Angeles' Angel City Football Club (ACFC) for exclusive rights to issue official cryptocurrencies and NFTs.
Several months ago, Crypto.com signed a 20-year cooperation deal worth $700 million with Anschutz Entertainment Group (AEG), which owns the Staples Center and the L.A. Live.
The Staples Center will be renamed to Crypto.com Arena, and the official change in the arena's name will take place on December 25, when the Lakers will be hosting the Brooklyn Nets.
Image source: Shutterstock
Gemini Enters Wealth Management After Acquiring BITRIA
Read More