Darknet Marketplace Empire Alleged to Have Exit Scammed with $30 Million Worth of Bitcoin
Darknet digital marketplace Empire Market appears to have exit scammed and made off with a hefty profit of 2,638 Bitcoin (BTC).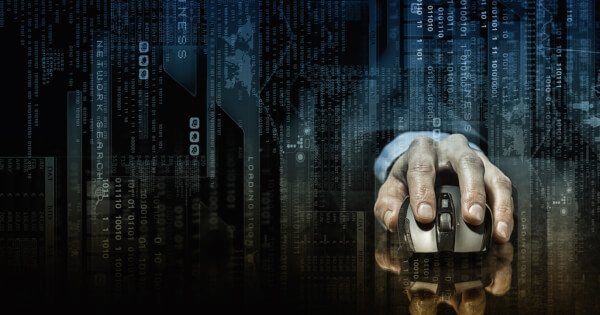 Empire Market disappears without a trace
This translates to approximately $30 million USD, and users who have feared yet another distributed denial-of-service (DDoS) attack and a potential exit scam appear to have had their fears confirmed.
Earlier this week, darknet behemoth Empire Market was reported to have been offline for over 48 hours, sparking concern from the part of dark web clients, who have feared that the online illicit goods and services website had been compromised. The dark web giant had previously suffered from numerous DDoS attacks that consequently led to a shutdown of the machine network.
While some feared that the disruption of the darknet marketplace was due to a DDoS attack, others feared that this may be an exit scam ruse, which is typically an illicit trick that businesses use to gain payments for new orders while halting shipment orders simultaneously. Dark web clients' fears of the potential crypto scam seem to have come true, as one of the staff members of Empire Market confirmed that it was indeed an exit scam, as disclosed to dark web journalist Dark.fail.
The Empire Market executive, who preferred to remain anonymous, said that the estimated amount reaped by dark web administrative staff came up to an estimated sum of 2,538 BTC. Dark.fail, a writer specialized in the Tor network, took to Twitter and said:
"One week ago, a DDoS attack on Empire Market began, leading to the sudden disappearance of the darknet's largest market. No arrests, no updates. A week's not a bad holiday. Empire's admins could yet return with integrity, but their own staff has declared it an exit scam."
Cybersecurity CEO comments on Empire Market
Mark Arena, a chief executive officer of a cybersecurity firm specialized in tracking down darknet marketplaces, spoke up on the matter. As shared by Bloomberg, he said that there were two likely explanations for a criminal forum going offline. The first was that the dark web marketplace was either "arrested by law enforcement." The other plausible explanation was that they participated in an exit scam in which they stole crypto funds from dark web users.
Arena also added that the total assets held by Empire Market were "likely high, single-digit millions at least."
An Empire Market moderator who preferred to remain anonymous also commented on the incident and disclosed in writing to Bloomberg that dark web Empire Market making off with its clients' crypto funds and disappearing without a trace came as quite a shock.
Blockchain for higher security
With the increasing amount of illicit activities conducted online, the leveraging of blockchain for security purposes has been debated upon and reviewed by many in the cybersecurity industry.
Speaking about the emergence of cryptocurrency in a traditional fiat world, Chief Compliance Officer for Paxful Lana Schwartzmann had vouched for blockchain technology by saying that with cryptocurrency was easier to track down, as there was a digital trail, as compared to money heists.
Image source: Shutterstock
Read More