Dave Portnoy Calls Bitcoin "A Ponzi Scheme," but Says He Will be Back for Crypto
Barstool Sports founder Dave Portnoy revealed in an interview with Bitcoin bull Anthony "Pomp" Pompliano that he had previously bought $1.25 million worth of Bitcoin (BTC), despite thinking that the largest cryptocurrency by market cap was just a "just one big Ponzi scheme."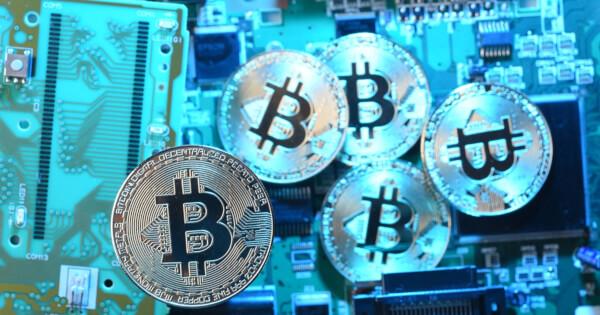 The eccentric "Davey Day Trader" previously invested heavily in cryptocurrencies, after getting briefed about the ins and outs of Bitcoin trading from the Winklevoss twins. In a Twitter post, he had called out Bitcoin billionaires Cameron and Tyler Winklevoss, summoning their help regarding Bitcoin investments and asking them to "just show him how to 'do it.'"
Following the Gemini co-founders' advice, Portnoy invested heavily in Bitcoin and DeFi tokens such as Chainlink (LINK) but pulled his funds when he underwent a loss of $25,000 with LINK tokens.
He then declared that he owned zero Bitcoin, having sold them all. The Barstool Sports founder then said that "losing of any kind is unacceptable" and announced his exit from the cryptocurrency market. However, he claimed that he will be back and said that "his heart is crypto."
Now, in Portnoy's interview with Pomp, the Davey Day Trader announced that he missed crypto and that he would eventually get back into Bitcoin. He said:
"I'll get back into Bitcoin. I don't know when. I don't have much liquid really – it's all invested."
Pomp applauded Portnoy's stock investment strategy, as he referenced the US dollar's quick devaluation.
This may sound controversial for the crypto community, as the Davey Day trader also called BTC a Ponzi scheme. He was criticized in the past by Bitcoin bulls for using a "pump and dump" strategy with the "digital gold" crypto asset, and for devaluating the crypto community with these actions.
Portnoy has not been the only one to call Bitcoin a Ponzi scheme. The CEO of Irish-based airline RyanAir, Michael O'Leary, had also classified BTC as a Ponzi scam after he was impersonated by online scammers posing as the CEO to tout the digital currency. Several media outlets portrayed an interview of Michael O'Leary with him allegedly saying, "I'm glad I tried (Bitcoin) because it was some of the biggest and easiest money I have ever made."
The RyanAir CEO had however rectified the false claims and the scam and disclosed to The Sunday Times:
"I have never, and would never, invest one cent in bitcoin, which I believe is equivalent to a Ponzi scheme, I would strongly advise everyone with any shred of common sense to ignore this false story and avoid bitcoin like a plague."
Image source: Shutterstock
Read More