DeFi Reaches $12 Billion in Total Value Locked as Ethereum Transacts 2X More Than Bitcoin Daily
The decentralized finance (DeFi) sector has witnessed significant growth in 2020, especially in the third quarter of the year. The growth of the DeFi industry has led to an explosive increase in popularity in Ethereum-compatible stablecoins.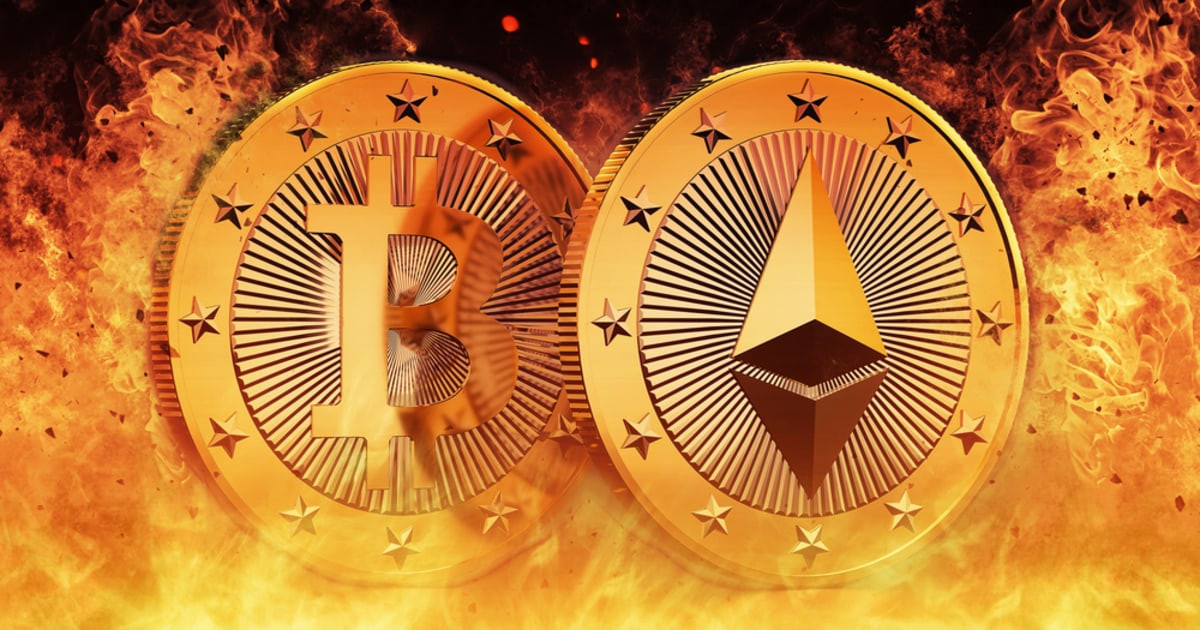 The total value locked in DeFi has hit a new high, surpassing $12 billion, and Uniswap has a dominance of 22.6 percent at press time, according to DeFi Pulse. Decentralized credit platform MakerDAO, which supports the stablecoin Dai, pegged to the US Dollar has also hit a new high in total value locked, surpassing $2 billion. Uniswap has a total value locked of $2.73 billion.
As the crypto market has moved higher, and leading the way is Bitcoin, surging past two resistance levels and reaching over $13,000 this week. Although the DeFi tokens were late to join the spotlight, DeFi coins have recently climbed higher, in correlation with Bitcoin. Chainlink (LINK) has been able to see gains of over 5 percent in the past 24 hours, Wrapped Bitcoin (WBTC) seeing gains of over 4 percent, and MakerDAO (MKR) climbing by 5 percent.
Similar to the initial coin offering (ICO) boom back in 2017, where virtually anyone could be involved in, yield farming in DeFi has led to hundreds of millions of capital flow in just a matter of days and decentralized exchanges (DEX) have surpassed centralized exchanges. Messari explains that the explosive growth of DeFi was based on two major developments in the past year.
The stablecoin monetary base grew by $8.2 billion in Q3
The supply of MakerDAO's DAI stablecoin has grown by 618 percent in Q3 2020, according to crypto market data aggregator Messari. The token's value has piggybacked off the growth of the stablecoin, taking its price to over $1 for four consecutive months. DAI's supply has grown from $130 million in the summer of 2020 to $940 million today.
Stablecoins have grown substantially since 2019, as they enable users to be able to store and transfer value on public blockchains with stability. According to Messari's newsletter, DeFi protocols have matured enough to the point where they can facilitate meaningful financial activity.
The growth of the stablecoin monetary base in Q3 was more than twice the growth in Q2, reaching $8.2 billion in Q3, while also blowing past the $20 billion aggregate market cap in the process. In Q2 of 2020, the growth of the stablecoin monetary base was $3.8 billion. The growth in Q3 represented more than the growth in the past four quarters combined. The growth of the stablecoin sector is also attributed to the crypto derivatives exchanges that require traders to put up stablecoins as collateral.
Ethereum transacts twice as much daily value as Bitcoin
During Q3 of 2020, according to Messari, Ethereum daily transaction volumes completely surpassed Bitcoin, and Etheruem now transactions twice as much daily value as Bitcoin. Messari estimated that 65 percent of the stablecoin DAI supply is being supplied to DeFi protocols for yield farming, another factor that has fueled the DeFi sector.
Image source: Shutterstock
Read More