DeFi to Reach $20 Billion in Total Value Locked by the end of 2020
The decentralized finance (DeFi) industry recently reached over $15 billion in total value locked before dropping back to $14 billion in TVL. At the time of writing, the total value locked in DeFi is currently $14.68 billion.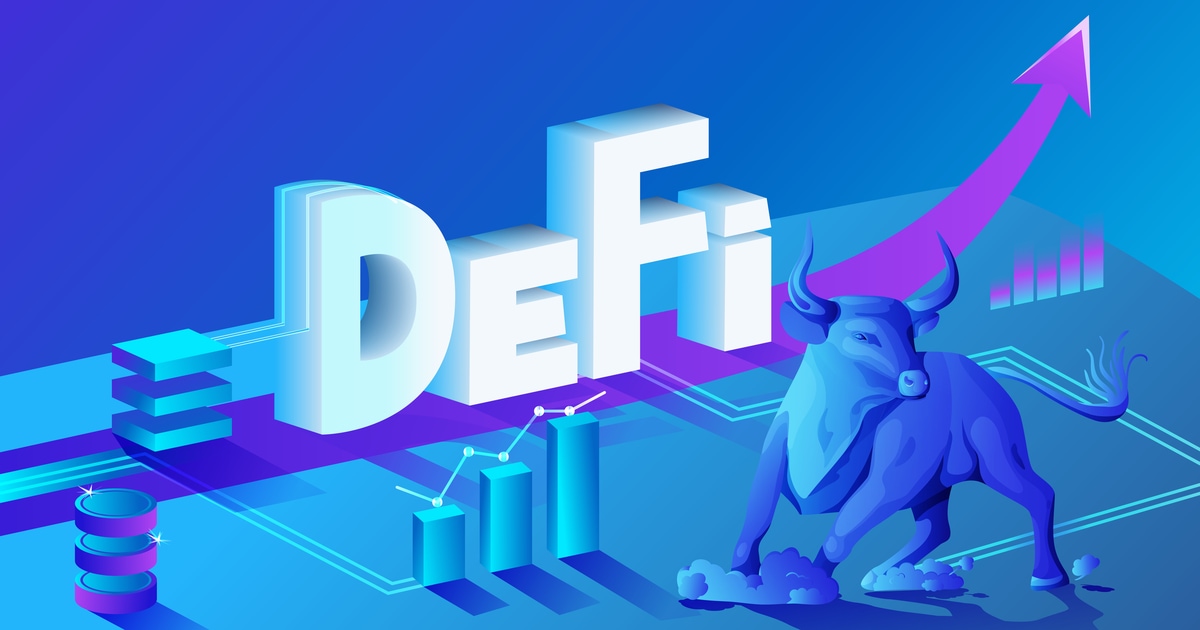 Considering 2020 has been a year of rapid growth for the DeFi industry, DeFi Pulse predicts that the industry could reach $20 billion in TVL by the end of 2020. DeFi Pulse further explained:
"There'd still be a decent amount of ground to cover, of course, as DeFi's TVL has since ceded from Monday's top to ~$14.05B currently. With $15B now notched, though, $20B and beyond seems more in reach than ever. In the meantime, let's see if the last 3 weeks of 2020 are defined by more decline, another acute DeFi surge, or chop somewhere in between!"
In the past 24 hours, some of the DeFi tokens have made some sizable movements. Aave (AAVE) has gained over 3%, Synthetic Network Token (SNX). Other best-performing assets include IDLE, gaining over 400%, COVER 150%, Compound (COMP) 13.8%.
In a recent thread regarding crypto trends to look out for in 2021, Ryan Selkis, the CEO of crypto research firm Messari noted that DeFi has seen 15x growth this year. Decentralized exchanges and protocol native stablecoins, as well as credit markets are essential for a true parallel financial system, the CEO noted.
Messari noted that the decentralized exchanges (DEX) now comprise over 13.6% of total volumes, which increased from 2.8% at the start of the quarter. Dynamic automated market makers (AMMs) ultimately illustrate the power of composability, according to Selkis. Curve and Balancer have optimized AMMs that drive DeFi adoption. Curve allowed DeFi stablecoin markets to be ten times more liquid, while Balancer made it less risky, and more lucrative to be a market maker by pooling assets.
Yearn.finance (YFI) which has seen its token surge and eclipsing Bitcoin's price this year, is up by 81,268% this year from its all-time low at $31.65. Selkis commented:
"Yearn is eating the entire DeFi industry. Anything that can be incorporated into the "Wealthfront of DeFi" will be. Religious (and now wealthy) early adopter community."
Yield farming in the DeFi space has been seeing a growth in popularity, as crypto whales have been leveraging DeFi protocols to generate high rates of return. Although DeFi enables an ecosystem of decentralized applications to have access to financial products including cryptocurrencies, yield farming is most profitable only to crypto whales, who are able to have a high amount of crypto locked up in DeFi.
Yearn finance's vaults enable the process of seeking the best returns for yield farmers, with the yETH vault, for example, pooling funds to reduce Ethereum gas fees.
Image source: Shutterstock
Top 10 Dapps on Ethereum Network Surpass 1 Million Daily Users
Read More