DFA Bill Passed, But Central Bank of Russia Still Thinks Cryptos Are Criminal
Despite the Digital Financial Assets bill being passed by the State Duma, Russia's Central Bank has nevertheless argued that crypto transactions are not deemed as legitimate investments.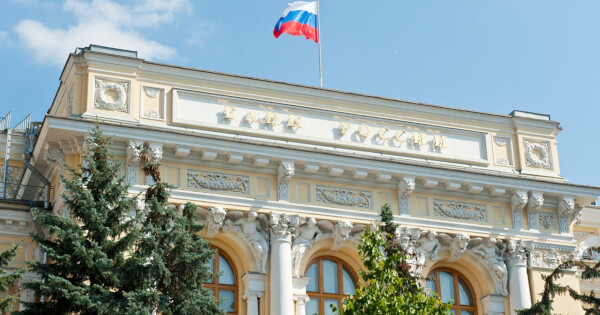 Russia passed its first major legislation regarding cryptocurrencies last week. However, the country's Central Bank still continues to treat the crypto industry as a criminal field and thinks it facilitates illegal dark transactions.
First deputy governor of the bank of Russia, Sergei Shvetsov, has come forward to comment on the bank's negative stance regarding crypto investments. He compared Bitcoins and altcoins to financial pyramid schemes and Russian roulette games. During a live YouTube stream where Russia's new Digital Financial Assets (DFA) bill and its position among retail investors were discussed, Shvetsov said:
"The Bank of Russia, as a regulator, adheres to the position that crypto purchases are not an investment. It is more like a financial pyramid or roulette games and does not apply to the financial market. Either government or financial intermediaries should not encourage citizens to acquire cryptocurrencies."
The deputy governor of Russia's Central Bank thinks that cryptocurrency use is subject to criminal liability, backing his point by mentioning Bitcoins. The official justified his stance by stating that Bitcoins are often used in illicit activities, such as money laundering, and is therefore the reason why the Bank of Russia will not support these cryptocurrencies.
The Bank of Russia's public declaration of their views regarding crypto comes shortly after the Russian Parliament passed a major bill on cryptocurrencies on July 22. The DFA bill is dubbed "On Digital Assets." Though the financial law outlines that transactions with cryptocurrencies will be legalized and in effect on January 1, 2021, it does not discuss the actual regulation revolving around cryptocurrencies.
Regulation is to be discussed in the autumn session, where the final law will be drafted up.
In the meantime, the Bank of Russia is designated by the DFA bill as a key regulator, which means that the Central Bank will be the one responsible of determining which type of investors should be considered eligible for investing in crypto products.
Image source: Shutterstock
Read More