Digital Currency Ecosystems Company BTCS Inc. Adds Ethereum Layer 2 Sidechain Polygon
An early mover in the blockchain and digital currency ecosystems BTCS Inc. announced the addition of Layer 2 Proof-of-Stake (PoS) sidechain Polygon ("MATIC") to its blockchain infrastructure operations.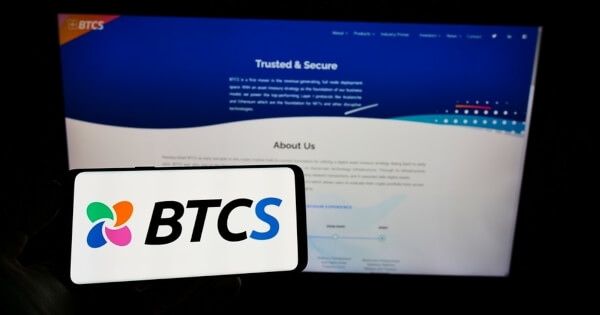 BTCS Inc. ("BTCS") is the first "Pure Play" U.S. public company focused on blockchain technologies. The company secures the blockchain through their transaction verification services business and plans to build a broader ecosystem to capitalize on opportunities in this fast-growing multi-billion dollar industry.
At present, BTCS has become the technical work of running Polygon validator nodes and has pledged 456,445 MATIC, allowing users to entangle the corresponding annual percentage income in the pledged tokens.
Polygon occupies a very pivotal position in the Ethereum and Web3.0 ecosystems.
Matic Network provides scalable, secure, and instant Ethereum transactions designed to use Plasma side chains and a Proof-of-Stake network to solve the pain points of slow block confirmation and high gas fees.
Michael Prevoznik, CFO of BTCS said:
"While Polygon is focused on Ethereum at the moment, it plans to support other blockchains with its scalable technology and provide cross-chain interoperability between different protocols."
While Ethereum still ranks as the world's most used blockchain network, transaction count and accompanying fees have skyrocketed over the years. With Polygon, these transactions can be carried out on Ethereum, scaled massively, and at a much lower fee.
Image source: Shutterstock
Chicago Board Options Exchange Files Trademark for NFT & Crypto Services
Read More