Dogecoin Skyrockets after Musk Announces Acquisition of Twitter for around $44bn
Dogecoin was last up to more than 20% after Elson Musk, the new boss of Twitter officially announced the acquisition of the social media platform for $54.20 per share (about $44 billion in total).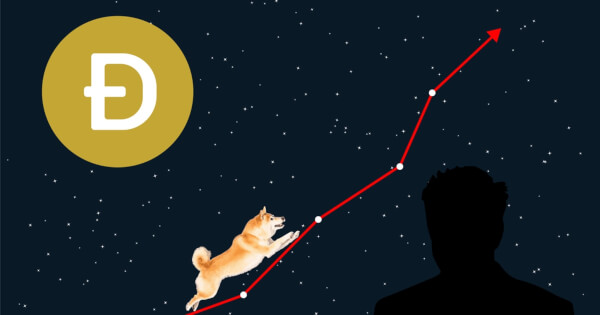 Twitter's share rose 5.66% on Monday and is currently trading at around $51.7, up 0.41% to $51.91 after hours.
If all goes well, the transaction is expected to close within this year.
Apart from the acquisition, Dogecoin, an altcoin cryptocurrency founded in 2013 based on the popular Doge meme and is one of the more colourful coins on the cryptocurrency spectrum, also benefits from the accuqistion.
According to data from CoinMarketCap, at the time of writing, the meme cryptocurrency has gained about 17.58% over the past 24 hours, and is currently ranked 10th by market cap with a market cap of $19,983,688,904.
As a strong advocate of Dogecoin (DOGE) and other Shiba Inu-themed meme coins, his post propelled Dogecoin to an all-time high of 67 cents last May.
Musk tweeted "Dog Daddy on SNL on May 8" and announced that he would be hosting "The Saturday Night Show" as "Dog Daddy." The tweet rekindled positive investor sentiment towards Dogecoin, the meme-based cryptocurrency quickly surging more than 30%.
In a statement Monday, Musk said that:
"Free speech is the bedrock of a functioning democracy, and Twitter is the digital town square where matters vital to the future of humanity are debated."
The high profile Tesla boss is often seen tweeting about Dogecoin and these crypto-assets via Twitter.
Musk's Tesla is also one of the largest corporate buyers of Bitcoin, and Musk has hinted at the possibility of continuing to accept Bitcoin payments for its electric automobiles in the near future.
Image source: Shutterstock
Twitter Nearly Close a deal selling to Elon Musk, Will Memecoins Soar?
Read More