Economic Affairs Committee Unsure UK Needs Retail CBDC
The United Kingdom's Economic Affairs Committee has shared its views on the proposed plans by the country to launch a Central Bank Digital Currency (CBDC) or digital Pound.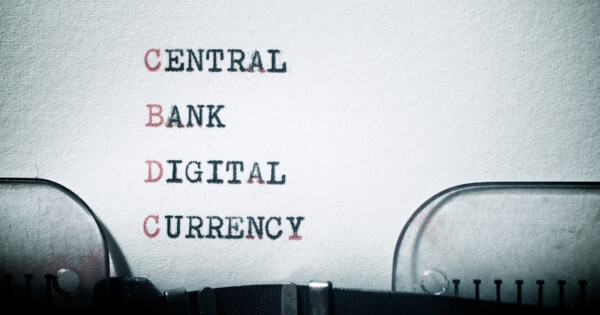 In a report published on Thursday, the committee said it has not seen a compelling case that should inform the launch of a Digital Pound.
Back in 2021, the Bank of England and the HM Treasury inaugurated a Joint Task Force to review the prospects of launching a CBDC and as per the report shared by the Economic Affairs Committee, the task force has a number of questions it must answer before deciding to proceed with the Digital Pound project.
First, the committee said the task force must decide the exact problems that the new form of money will address. Since one of the motivations for the launch of a CBDC is the effect of privately issued stablecoins, the committee insists the task force must reveal "the precise threat posed by privately issued digital currencies, what it is that a CBDC could do to offset any threat, and what is the role of regulation?"
The report recommended that despite the case for establishing a CBDC is not compelling enough, the Joint Task Force need not relent in its research.
"We recognise that consumer payment preferences, technological developments, and the choices of other countries may enhance the case for a UK CBDC in the future. The long lead times involved in scoping and developing a CBDC mean the Joint Taskforce should continue to assess the rationale and technology in preparation for such a measure being needed in future," the report reads.
Whatever efforts are being invested in the digital Pound pursuit moving forward, the committee advocated for full Parliamentary scrutiny before the final decision to launch the currency is made.
"Parliament should have the opportunity to vote on any final decision, along with the governance arrangements for any such system, during the passage of primary legislation," the committee said.
According to January 13, 2022, report by Blockchain.News, British members of parliament are already doubtful that the release of a digital pound could harm financial stability, raise the cost of credit and erode privacy.
In order to fight private sectors from gaining total domination over digital payments and the fall of cash use accelerated in some cases due to the COVID-19 pandemic, central banks around the world have begun to focus on CBDCs, it added.
CBDCs are a virtual form of fiat currency. A CBDC is an electronic record or digital token of a country's official currency, according to Investopedia.
Image source: Shutterstock
Bank of England is Considering Developing a Central Bank Digital Currency Amid Surge in Crypto Popularity
Read More