El Salvador Seeks To Be The First Country To Legalize Bitcoin as Legal Tender
El Salvador President Nayib Bukele intends to introduce a bill to legalise Bitcoin (BTC) as flat money. If the national Congress pass the bill, the Central American nation will become the first country to accept Bitcoin as legal money, alongside the U.S. dollar.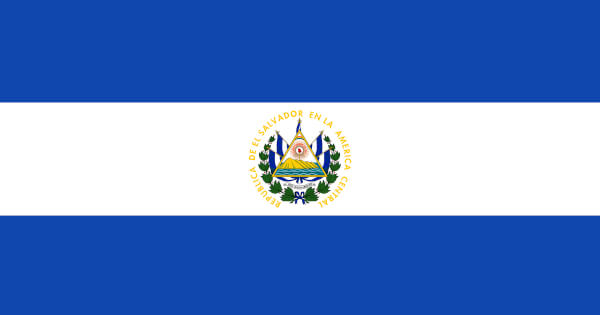 Bitcoin expected to prompt financial inclusion
The 39-year old leader noted that BTC would boost the nation's economy while addressing the Bitcoin 2021 conference in Miami, Florida State in a video broadcast. President Bukele stated:
"Next week I will send to congress a bill that will make bitcoin a legal tender."
The bill intends to generate jobs in a nation where 70% of the population works in the informal economy and does not hold a bank account. President Bukele explained:
"In the short term, this will generate jobs and help provide financial inclusion to thousands outside the formal economy."
He pointed out that financial inclusion should be considered a moral imperative and a way to boost the economy. Furthermore, it is a way that offers access to investment, savings, credit, and secure transactions.
Transforming the future of finance
The El Salvador president also disclosed the nation's partnership with digital wallet firm Strike to transform the country's financial structure using Bitcoin technology.
Bukele noted:
"We hope that this decision will be just the beginning in providing a space where some of the leading innovators can reimagine the future of finance."
On the other hand, Jack Mallers, Strike founder, acknowledged:
"What's transformative here is that bitcoin is both the greatest reserve asset ever created and a superior monetary network. Holding bitcoin provides a way to protect developing economies from potential shocks of fiat currency inflation."
Meanwhile, a leading British multinational bank Standard Chartered, recently announced setting up a joint venture to buy and sell cryptocurrencies like Bitcoin. The Bank stated that it was actively seeking to establish partnerships with Hong Kong digital asset experts in launching a cryptocurrency exchange committed to developing digital assets.
Image source: Shutterstock
Bitcoin Economy Gives El Salvador Village Hope Amidst COVID-19
Read More