El Salvador's Chivo Wallet Welcomes 2.1M Users in 3 Weeks
The Bitcoin (BTC) as a legal tender era in El Salvador may be off to a rocky start based on the anti-Bitcoin ATM protests reported earlier. However, recent data suggests citizens are beginning to embrace innovation.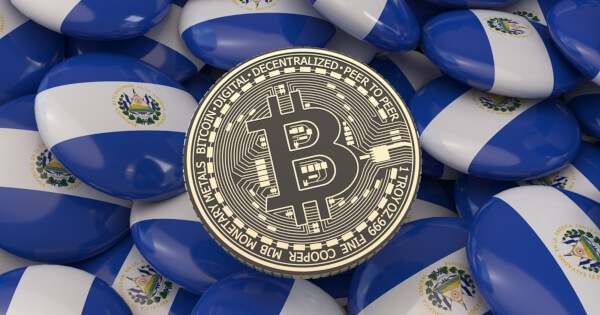 According to a Twitter post by the country's president, Nayib Bukele, as many as 2.1 million users are now actively using the Chivo wallet, the government's official wallet dedicated to carrying out Bitcoin-related transactions.
Credited for championing the emergence of Bitcoin as its second official legal tender in the country, President Bukele boasted that Chivo is not a bank, and within the three weeks since it was introduced, the wallet has registered more users than any bank operating in the country.
"2.1 million Salvadorans are ACTIVELY USING @chivowallet (not downloads)," he tweeted, "Chivo is not a bank, but in less than three weeks, it now has more users than any bank in El Salvador and is moving fast to have more users than ALL BANKS IN EL SALVADOR combined. This is wild!"
The apparent growth in cryptocurrency adoption as a legal tender has drawn positive comments from top proponents in the Bitcoin ecosystem, including MicroStrategy CEO Michael Saylor. While El Salvador is notably in the bad books of international monetary regulators, including the World Bank and the International Monetary Fund per its Bitcoin policies, Bukele's ultimate goal of driving financial inclusion in the country seems to be eventually shaping.
The embrace of Bitcoin by El Salvador was hinged on the need to improve remittances flowing into the country. With El Salvadorans spending more money in fees to send money to their loved ones back at home, the Bitcoin option is designed to address this challenge, further making it more attractive through a relatively faster settlement time.
With over 2.1 million people using the wallet, it implies that the country has airdropped over $63 million per its promise to offer $30 each to everyone who registers to use the wallet.

Image source: Shutterstock
El Salvador Purchases 150 new Bitcoins, Bukele: Buys the dip, Now Holds 700 coins
Read More