Elon Musk Considers Adding Dogecoin as a Payment Option for Tesla
Tesla CEO Elon Musk is long known for promoting cryptocurrencies like Bitcoin and Dogecoin, even whimsically crowning himself as the "Dogefather", a play on words with Mario Puzo's Academy Award winning film "The Godfather."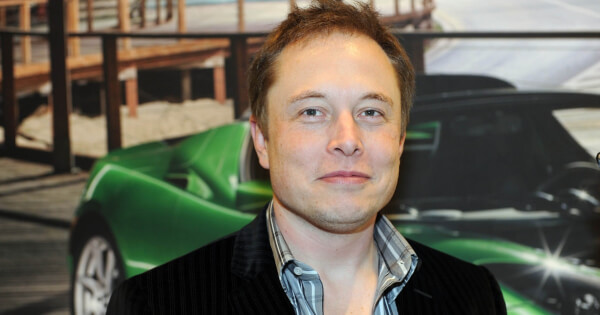 Yesterday, the eccentric billionaire took to his platform to ask his 54 million followers whether Tesla should start accepting Dogecoin (DOGE) s a method of payment.
The tweet reads: "Do you want Tesla to accept Doge?" and was formulated as a poll. The poll generated 3.7 million votes, with 78% of respondents answering "yes" and 22% voting against using Dogecoin as payments for Tesla.
The question comes days after Elon Musk appeared on Saturday Night Live and called Dogecoin a hustle, sending the "joke" cryptocurrency on a downward spiral after it had just achieved its new all-time high.
Musk is best known for being one of the world's most successful billionaires, being the CEO of SpaceX, Neuralink, and Tesla. He is oftentimes used his Twitter in the past to give his two cents on cryptocurrencies, often sending digital assets like Bitcoin on a bull run after commenting on them.
As previously reported by Blockchain.news, Musk had revealed in March that Bitcoin payments will be accepted to purchase Tesla vehicles. This announcement was made through his Twitter handle and came right after Tesla had made its first cryptocurrency investment - $1.5 billion worth of Bitcoin. The Tesla CEO also disclosed that "Bitcoin paid to Tesla will be retained as Bitcoin, not converted to fiat currency."
Based on current Dogecoin prices, a potential Tesla buyer would need around 80,000 Dogecoins to purchase the cheapest Tesla Model 3 car, valued at around $40,190. This is equivalent to 0.7 Bitcoin.
Elon Musk's proposition to enable DOGE payments for Tesla vehicles comes days after he announced that SpaceX will accept Dogecoin as payment for lunar mission launches next year.
Over the last month, DOGE spiked by over 700%, gaining popularity to become the fourth-largest cryptocurrency. Previously, Elon Musk's tweets have attracted scrutiny from the Securities and Exchange Commission (SEC), but his recent comments on cryptocurrencies have not landed him in hot water with the securities regulator. However, Musk has been accused on more than one occasion of pumping the price of cryptocurrencies such as Bitcoin and Tesla, just by commenting on them on Twitter.
Image source: Shutterstock
Elon Musk Thinks that Bitcoin and Ethereum Prices Are Too High after Cryptocurrencies Hit Record High
Read More