Elon Musk Hints at Possibility of Replacing Bitcoin Payments at Tesla with Dogecoin
After announcing via Twitter that Tesla will stop accepting Bitcoin payments, CEO Elon Musk has hinted that the auto manufacturing giant may not be done with cryptocurrencies altogether.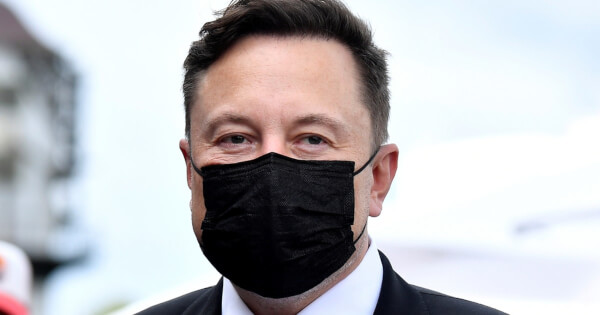 Although Bitcoin (BTC) payments will no longer be accepted at Tesla, Musk has rectified that the company will still hold on to its crypto investments, which consists roughly of $1.3 billion worth of BTC. He said:
"To be clear, I strongly believe in crypto, but it can't drive a massive increase in fossil fuel use, especially coal."
The billionaire pointed to the negative environmental impact of Bitcoin mining as an explanation for Tesla's decision to not accept Bitcoin as a method of payment.
However, as an alternative, the electric car manufacturing company may be mulling the idea of enabling Dogecoin (Doge) for transactions. Tesla has already been working with Dogecoin developers to find solutions to improve transactions, said Musk. The SpaceX founder tweeted:
"Working with Doge devs to improve system transaction efficiency."
Musk, a huge proponent of Dogecoin, has commented on the meme-based cryptocurrency on several occasions on Twitter, even declaring the meme-inspired cryptocurrency a "hustle" on Saturday Night Live.
Is Musk trolling through Doge?
Earlier this week, he asked his Twitter followers through a poll whether the idea of Tesla accepting Doge as a form of payment would be something that consumers would like to see in the future. The poll generated nearly 4 million votes, with 78% of respondents answering yes to Tesla accepting Doge payments.
Whether Tesla will actually implement Dogecoin payments remains to be seen, as this may just be a classic case of Elon Musk whimsically throwing out ideas for cryptocurrencies. Although Musk has not encountered issues with financial regulators on his comments regarding crypto up to now, he has previously been sued by the Securities and Exchange Commission (SEC) for allegedly influencing the market price of Tesla shares through comments.
Musk has on some occasions been criticized by investors for conducting market manipulation through his Tweets, as the crypto market has often soared following the Tesla CEO's bullish comments on Bitcoin and Dogecoin.
Previously, Musk had considered the idea of issuing an NFT song about NFTs, setting the asking price for the digital collectible at 420 million Doge. He however made a U-turn on his idea a day after.
Image source: Shutterstock
Crypto Twitter Explodes as Elon Musk Announces Tesla Will Stop Accepting Bitcoin Payments
Read More