EOS Foundation Signs MoU with Busan City to Boost Blockchain Investments
Following its recent partnership with crypto exchanges such as Binance, FTX, and Huobi to help develop its blockchain infrastructure, Busan, a city in South Korea, has now signed a Memorandum of Understanding (MoU) with a not-for-profit organization, EOS Network Foundation.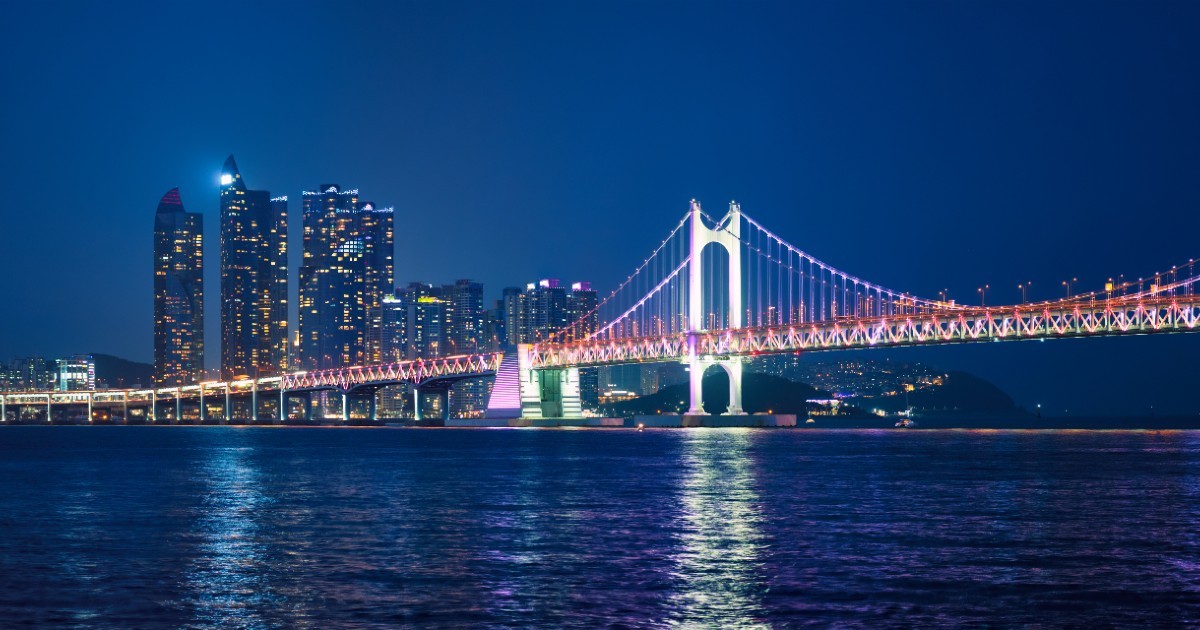 This signing was done along with a partnership with a group of blockchain venture firms, OKX Blockdream Ventures, AlphaNonce, CoinNess, Foresight Ventures, and Ragnar Capital Management.
"We hope to invest in and bring over interesting projects to the city of Busan," said Tony Cheng, Foresight Ventures General Partner. He added, "We are extremely bullish on the local ecosystem and hope to play a part in its future growth."
The signed MoU is aimed at establishing the Venture Capital Alliance of Busan Blockchain (VCABB), which cooperatively holds roughly $700m assets under its management.
According to the report, the alliance is the first ever venture capital group to function under a blockchain-related agreement with the Busan Metropolitan City.
By investing $100 million into blockchain-related firms until 2025, VCABB will be devoted to the growth and adoption of blockchain technology and its ecosystem in the city of Busan.
"South Korea is home to a number of world-class VC firms and Web3 startups, and we believe that the creation of the Venture Capital Alliance Busan Blockchain (VCABB) will help accelerate the adoption of blockchain globally," said Yves La Rose, Founder, and CEO of the EOS Network Foundation.
Yves added, saying, "This MoU is a major step forward in our mission to promote the use of EOS blockchain technology." According to Yves, EOS Foundation is committed to working with the city of Busan and its partners to invest in meaningful blockchain-related developments that will be advantageous to the city and its stakeholders.
Furthermore, the signed MoU will provide VCABB with profitable administrative pressure to support blockchain investments.
In addition, the Busan Metropolitan City government will provide essential resources which could help attract more foreign capital to the Busan area. The VCABB will also support the city's plans to create an education center and accelerator program for blockchain companies.
Notably, Busan has been a booster of its approved "regulatory-free blockchain zone" by the South Korean government in 2019, which is favorable for Web3 initiatives and the alluring of blockchain-related businesses to the city. The city has over 465 blockchain-related established companies, making it home to a flourishing Web3 ecosystem.
Meanwhile, last Monday, South Korea unveiled its plans to provide digital identities encrypted by blockchain with smartphones to citizens in 2024 to facilitate its economic development.
As reported by Blockchain.News, the South Korean government stated that with the expansion of the digital economy, the ID embedded in the smartphone is an indispensable emerging technology to support the development of data.
Image source: Shutterstock
S. Korean Regulators Oppose Busan's Regulatory Measures for Foreign Crypto Exchanges
Read More