Ethereum Classic Surges Unexpectedly amid Ethereum Upgrade
Data shows the layer 1 blockchain protocol, Ethereum Classic, has climbed more than 124% over the last two weeks.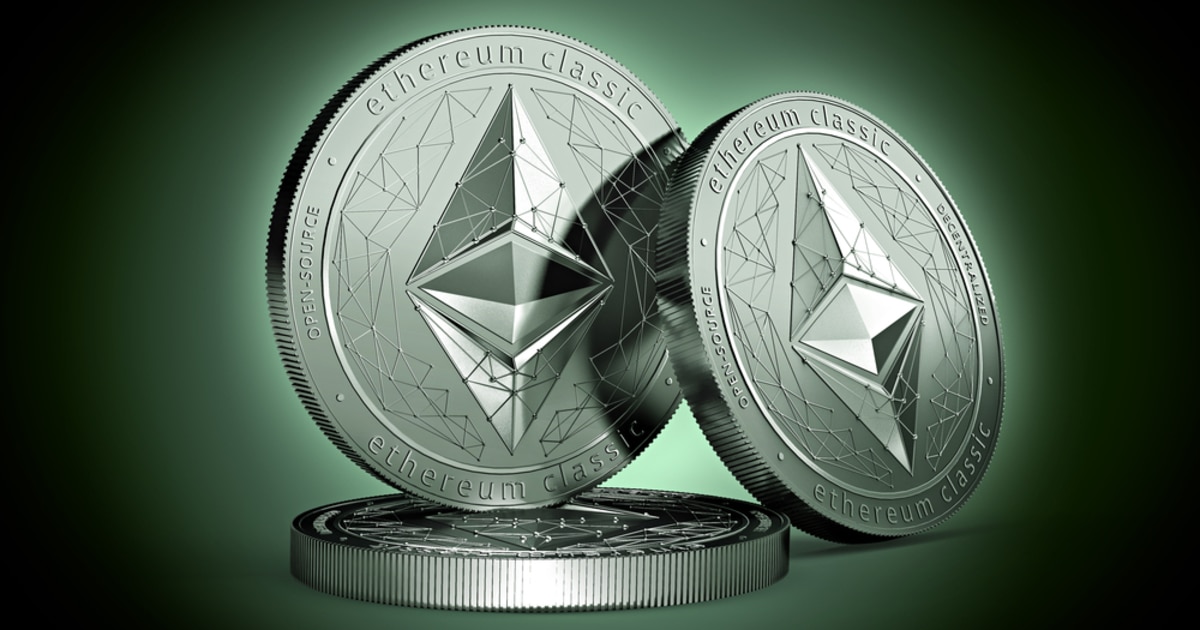 Ethereum Classic is a product of the Ethereum protocol hard fork in July 2016. It was known at the time for helping maintain the integrity of the Ethereum protocol, but over the years, it has grown into a smart contract protocol that now supports the growth of DApps.
According to 2Miners' data, the current computing power of the whole ETC network is 23.55TH/s, with a monthly increase of 13.98%.
After securing $10 million in capital boosted by Bitmain's mining pool fork AntPool to boost its ecosystem, the coin has gained 10.27% in 24 hours and 43.61% over the past 7 days and is now trading at $33.13.
Ethereum, the second-largest cryptocurrency, also gained 10.27% in 24 hours and was trading at $1,618.35 during the time of writing.
Vitalik Buterin, the co-founder of the Ethereum blockchain, said at an Ethereum community meeting in Paris on July 21:
"If you want to cancel Proof of Stake, we are not going to cancel you... there's Ethereum Classic, which is the original Ethereum. It's a very welcoming community and I think they'll definitely welcome proof of work fans... It's not even a joke. If you like proof of work, you should go use Ethereum Classic. It a totally fine chain."
Ethereum is currently expected to initiate a Proof-of-Work (PoW) consensus model transition to POS in September.
Ethereum Classic, which still uses the PoW mechanism, could be one of the biggest beneficiaries of the Ethereum migration, which is expected to cut as much as 1 million people's income, according to a Bloomberg report, and also prompt miners with highly advanced mining equipment to switch to Ethereum Classic.
A security flaw in Ethereum Classic has analysts sceptical. In January 2019, the network was hit by 51% of serious hacks. In August 2020 alone, Ethereum Classic suffered no less than 3 51% hacks.
"This seems like a trade more than an investment. I don't think Ethereum Classic has any long-term viability," said Thomas Dunleavy, the senior analyst at crypto research firm Messari.
Image source: Shutterstock
Ethereum Classic Receives $10m Capital Boost from AntPool
Read More