Ethereum's DeFi Trades Skyrocketed in Q3 2020, but Bitcoin Volume Declined
A quarterly report from eToro multi-cryptoasset trading platform indicated that while the decentralized finance (DeFi) sector was bullish in 2020's third quarter (Q3), Bitcoin trades decreased in contrast.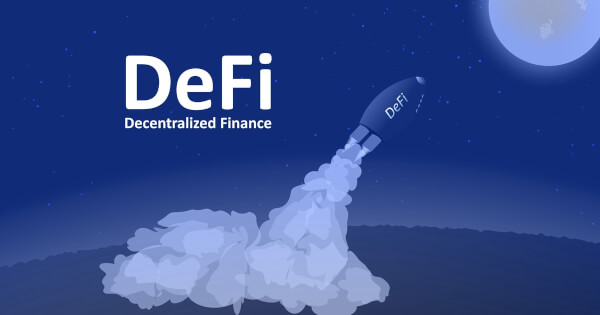 DeFi outperforms Bitcoin
The popular crypto trading platform eToro published a quarterly report recently, where it assessed popular altcoins running on the Ethereum blockchain, such as TRON, EOSIO (EOS), Binance Coin (BNB), and Tezos (XTZ). It found that while these ERC-20 tokens underwent double- and triple-digit gains in terms of trading volume, Bitcoin trades declined in the third quarter of this year.
eToro assessed investor behavior on its platform and found that worldwide, TRON, EOS, and NEO were the most preferred cryptoassets traded by investors. Across all the cryptocurrencies it assessed, eToro found that only one digital asset experienced a quarter-on-quarter decline for trading volume, and that was Bitcoin (BTC).
In explaining why there was a decline in Bitcoin's trading volume, eToro market analysts attributed the observed 38% drop in popularity of BTC to the explosive growth and craze of DeFi. It indicated that investors seemed to prefer leveraging DeFi tokens for swapping and trades. The report read:
"DeFi, yield farming, NFT's, and altcoin rallies were the commanding narratives in Q3, even though MicroStrategy's $425M investment in Bitcoin was certainly a highlight."
The report added that the DeFi craze was here to stay.
What drives the price of crypto assets?
When explaining what influenced the prices of crypto assets on the market, analysts said that numerous factors could account for a surge in price.
"Listing and partnership announcements" were among the factors that had "immediate, large, positive influences on price," according to eToro. However, the hype of a listing typically wears off within a week. Of the sorts of listings, the adoption of a crypto asset by a large coin exchange was said to have the "largest potential impact on the price of a digital asset," as that listing made the given digital currency available to a larger scale of potential investors. As they gain more exposure, more adoption of the crypto asset may be foreseen for the future. The opposite was not true. The report read:
"When a cryptoasset previously offered on larger exchanges gets listed on a smaller trading venue, there is no major noticeable impact on price in the short run."
In contrast, "funding, mergers and acquisitions" announcements were the top factors named for influencing a price increase for a significant amount of time. In reference to this, eToro said, "Positive effects often extend beyond a week." An example of a popular adoption that was given included Microstrategy's $425 million investment in Bitcoin.
Other factors that were named and that drove up the price significantly and for a considerable amount of time were halvings, employment changes, partnership, staking.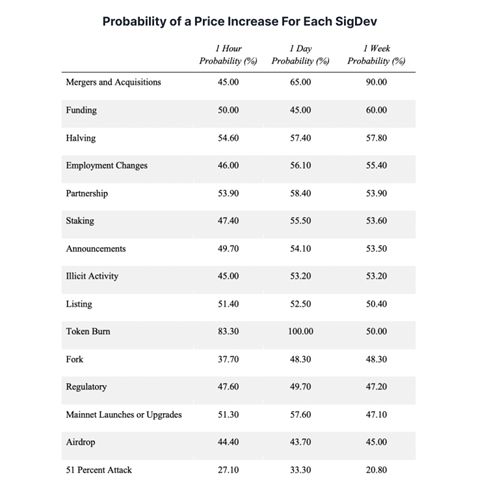 Source: eToro
DeFi keeps growing, it is here to stay
The report assessed DeFi's growth in comparison with the initial coin offering (ICO) craze of 2017. It said that while Defi's hype has not yet reached the 2017 ICO level, where 16 million Ether (ETH) was locked up in smart contracts, it was well on its way to achieving even more substantial growth. eToro's report read:
"The amount of ETH locked in DeFi applications in January 2020 was 3 million and has nearly tripled (8.4 million) since, with a peak of 8.9 million on September 15th."
DeFi's growth is only escalating from here on forward, with Yearn.finance (YFI) token undergoing astronomical returns of more than 2,000%. Assessing the top 20 DeFi tokens, eToro said that in Q3, the median decentralized finance asset was up more than 32%.
At the time of writing, the DeFi industry is currently valued at $11.17 billion in total value locked on DeFiPulse, with 2.75% of the total cryptocurrency market capitalization being allocated to the decentralized finance sector.
Image source: Shutterstock
Read More