Ethereum Launches ETH 2.0 Multiclient Testnet - Medalla
Ethereum software developers proudly launched the Ethereum 2.0 multiclient testnet, Medalla - the next step on the road to pure Proof-of-Stake.
One Step Closer to ETH 2.0 Mainnet
As promised, Ethereum launched on August 4, at 1 pm UTC. Ethereum enthusiasts have been anticipating the official release of the testnet since Ethereum software developers have announced that Medalla was in the works and will be the last trial blockchain launched before Ethereum 2.0 mainnet comes into play.
Medalla: A Community Project
Ethereum is hoping to transition to a Proof-of-Stake rather than a Proof-of-Work format with Medalla testnet, meaning that block mining will depend on how much an individual has staked. Another key feature of Medalla that Ethereum proudly announced was that the testnet is almost entirely in the hands of the community, meaning the stability and health of the multiclient blockchain will mostly depend on Ethereum validators' participation. Those who mine on Medalla will reap the rewards of a transaction fee.
It has been a rewarding year for Ethereum, to say the least. The blockchain ecosystem recently celebrated its 5-year anniversary last week, and they have come a long way since. Five years ago, when the genesis block was first mined into existence on the network, few people outside of the industry had ever heard of Ethereum blockchain.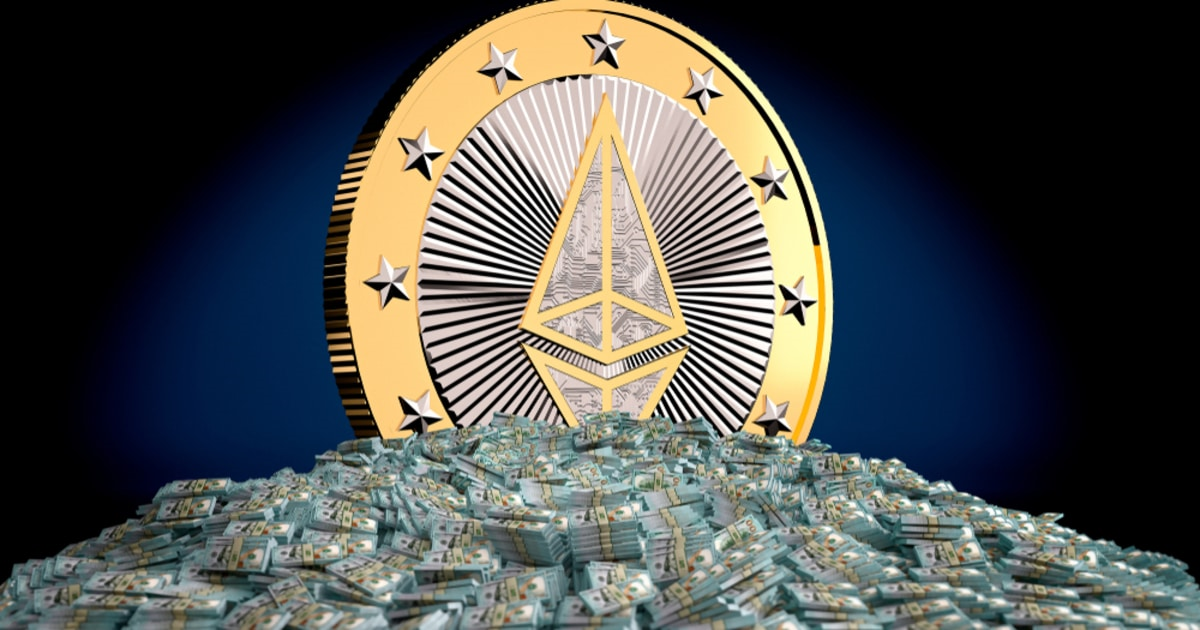 Now, fast forward to five years later, Ethereum has been making headlines for quite awhile, recently undergoing a flash crash on the crypto market, before steadying back at around $385. Ethereum's cryptocurrency Ether is the second-largest crypto by market capitalization, trading around $385 at the time of writing. The blockchain ecosystem has also been dominant in the decentralized finance (DeFi) scene, as it is reputed to have the most DeFi applications run on a blockchain, leveraging smart contracts rather than an intermediary.
Ethereum 2.0 Finally Launched
Ethereum programmer Hudson Jameson announced that "Eth 2.0 is a success, it is going really well right now" and hopes that the transition from Ethereum 1.0 to Ethereum 2.0 mainnet will be smooth.
As developers went live on Ethereum Foundation's YouTube stream to discuss the launch, it seemed that the only cause for concern were that they were seeing lower participation levels from the validators than expected. However, Ethereum software developers stood by the fact that it was just temporary, and that crypto enthusiasts should not jump to conclusions on that aspect. One Ethereum executive said:
"Low participation is just temporary; we will get through this. We have genesis, we have a chain running and resilience built into the protocol. We have an opportunity for the protocol to demonstrate what it can do, which is to recover from low participation from validators."
Ethereum CEO Vitalik Buterin Pushes for Phase 1
Co-founder and CEO of Ethereum, Vitalik Buterin, had previously commented on his blockchain project, and expressed his wishes to see phase 1 of Medalla testnet initiated as soon as possible. Though phase 0 is still mature and being perfected at the time of writing, Buterin said that phase 1 was all about "spec optimization and development, and that there was no unfinished research required for it."
Medalla Team Hunts for Cybersecurity Talent
To finish off the live launch, Ethereum developers said that that updates on the progress of Medalla blockchain will be provided on Ethereum's Reddit account. With Ethereum Foundation doing everything they can to perfect ETH 2.0, Ethereum has also recently announced that it was looking to build a cybersecurity team dedicated to maintaining the ETH 2.0.
Image source: Shutterstock
Read More