Ethereum's Non-Exchange Whales Record the Highest Tokens in their Custody Since 2016
Ethereum is eyeing the $2,000 mark once again but has failed to break it. Currently, the second-largest cryptocurrency is down by 6% in the last 24 hours to trade at $1,571.60 at the time of writing, per data from CoinMarketCap.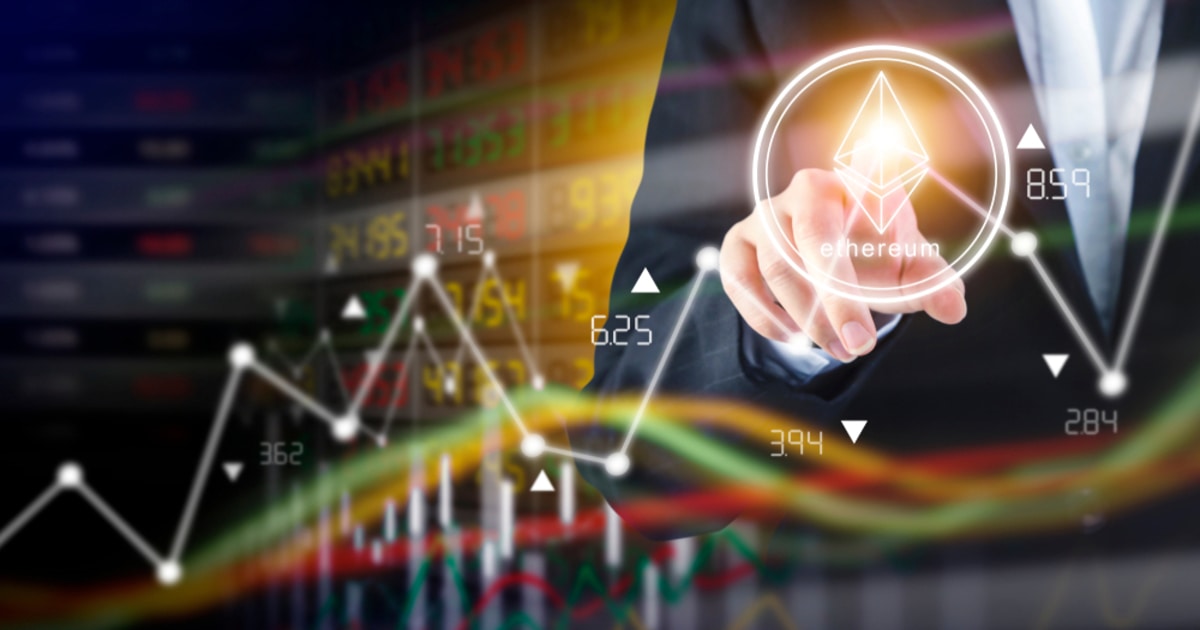 New data by Santiment reveals that Ethereum's non-exchange whales are on an accumulation spree as they continue buying more ETH. The on-chain metrics provider explained:
"Ethereum's top 100 non-exchange addresses now collectively hold the MOST tokens they have since July 2016. And the top 100 largest ETH exchange addresses continue moving in the opposite direction, as they hold the LEAST since November 2018."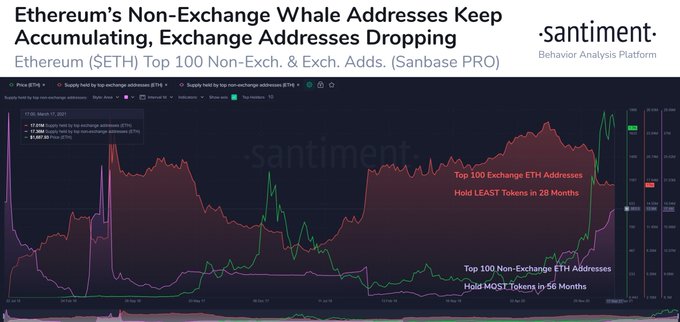 Santiment acknowledged that ETH whales found in crypto exchanges were selling because their holdings were continuously being depleted to a level not seen since November 2018.
These sentiments are echoed by digital asset firm Glassnode as the number of Ethereum addresses found in crypto exchanges holding more than 100 ETH recently hit a 19-month low of 45,518.
The continued accumulation by Ethereum's non-exchange whales to levels not seen since 2016 signifies their confidence in Ether as their objective is to hold for future purposes.
DeFi's total revenue crosses the $1 billion mark
The Ethereum network is one of the most sought-after in the decentralized finance (DeFi) sector. A boom in this industry has seen the total revenue or fees paid hit $1 billion, as acknowledged by crypto data provider Documenting Ethereum.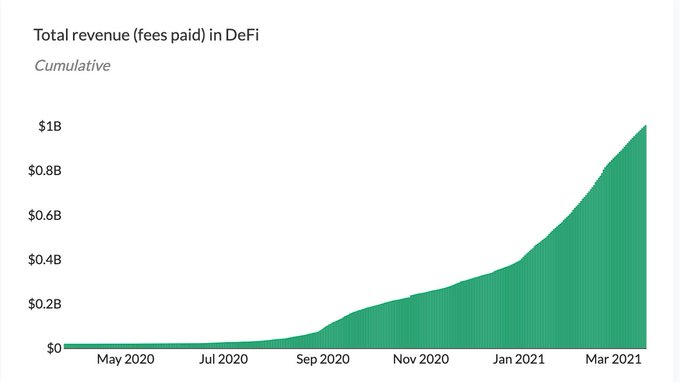 DeFi, together with the launch of Ethereum 2.0 in December 2020, has been the backbone of Ethereum's current bull run. For instance, 9.2 million ETH, or nearly 8.2% of the circulating Ethereum supply, is now locked in the DeFi ecosystem.
Investors are betting big on Ethereum 2.0 to be a game-changer in eradicating some of the challenges being witnessed in the current network like high gas fees, which are pushing some users away as they seek cheaper alternatives.
Image source: Shutterstock
EIP 1559 May Not Reduce High Gas Fees on Ethereum, but ETH 2.0 Will – Here's Why
Read More