Ethereum 2.0 Testnet to Launch: Can the Blockchain Network Keep Up With the Surge in Demand?
Over the last couple of months, Ethereum has been experiencing a lot of exciting news, with its rally on the crypto market and its plans to launch its final 2.0 testnet, "Medalla."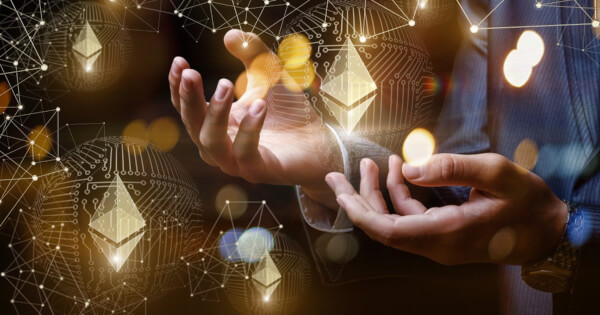 What Explains The Higher Transaction Records on Ethereum?
The number of transactions on Ethereum has seen an all-time high and has shot up over the last few months. However, crypto experts are debating on whether the blockchain network can keep up and whether its scalability is reliable enough.
Crypto investors have been speculating that the higher number of transactions that have been ongoing on Ethereum's blockchain is attributed to the rise in popularity of decentralized finance (DeFi) protocols such as Uniswamp and Compound. Another explanation debated upon by Ethereum experts is that the anticipated launch of ETH 2.0 testnet, Medalla, is causing an increasing amount of transactions processed on the blockchain.
However, though these are valid explanations, there may be other reasons why Ethereum's network activity has been soaring. Ponzi schemes such as Forsage, MMM and Lion's Share seem to have something to do with Ethereum's increased network activity. In fact, over the last month, these scam smart contracts were responsible for approximately 5,600 Ether (ETH) in gas fees over the last months. Since mid-July, it has also been recorded that at least 1 million daily transactions have been processed on Ethereum at the cost of 21 billion gas.
Gas Prices Inflated With Ponzi Schemes
If one were to solely look at smart contract activity running on the ecosystem, 57 billion transactions on the Ethereum blockchain network are allocated towards those transactions. Ponzi schemes make up about 17 billion of that consumption, and so almost 30% of smart contract activities can be accredited to fraudulent investing scams. Due to these scams, gas prices have undergone inflation and are priced from anywhere between 30-90 gwei, the most commonly used unit of Ether crypto.
With the rising popularity of Ethereum's network and Ether prices continuously surging, Ethereum has been working on implementing a better scaling solution with ETH 2.0 to process the mass amount of transactions that are occurring on the blockchain.
ETH 2.0 Final Testnet Set to Launch
Co-founder of Ethereum, Vitalik Buterin, has spoken up about Ethereum 2.0 earlier this year. The 2.0 multi-client testnet is set to launch on August 4, at 1 pm UTC, and the Ethereum community has been anticipating its release.
Ethereum executive coordinator Danny Ryan has confirmed that the criterion for the amount of validator the testnet needs to have pre-launch has been met.
Scalability of ETH 2.0
In the past, when discussing the developing blockchain, Buterin had disclosed that the data capacity of ETH 2.0 will be immense. However, as his blockchain ecosystem is still being perfected, the upgrade will not necessarily translate to higher scalable transactions for the time being, meaning that the blockchain will not necessarily process more transactions for now.
Ethereum On the Search For Cybersecurity Team
Ethereum developers are working on making the blockchain more scalable, more efficient, and faster, and they have been coming up with innovative solutions to maximize and improve the performance of Ethereum 2.0 testnet before the launch of ETH 2.0 mainnet.
Just yesterday, Ethereum 2.0 researcher Justin Drake took to his Twitter platform and announced that Ethereum Foundation was looking to build an "internal security team dedicated to Eth2."
Image source: Shutterstock
Read More