Ethereum's Zinken Testnet Launch Is a Huge Success, Buterin Says "Scalability Will Go Up" on Eth 2.0
After having suffered from low validator participation on the last "dress rehearsal" they launched in preparation for Ethereum 2.0 blockchain, Ethereum developers have finally achieved a successful testnet release with Zinken.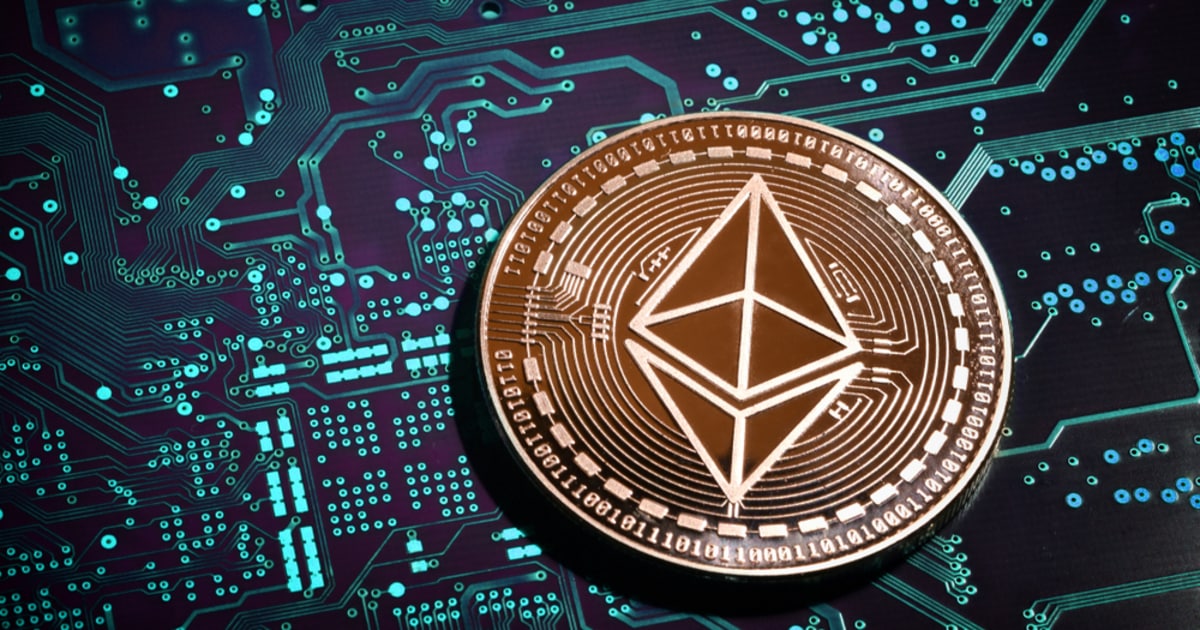 Spadina testnet fails, enter Zinken
Zinken, another short-term rehearsal testnet launch by developers to prepare for the official release of Ethereum 2.0 mainnet's Phase 0, has proven to be successful, unlike its precedent Spadina. The goal of Zinken is mainly for developers and stakers to practice the genesis process.
Since genesis is considered "a risky and difficult part of the process," the Ethereum team have set up a few testnets in parallel with Medalla in order for validators to practice before Ethereum 2.0 mainnet was released and there was real Ether (ETH) at stake, so to speak.
Zinken's launch was reported to have been smooth sailing, with enough participation to keep the chain running. In addition, no major bugs were observed.
Zinken testnet proves to be successful
Unlike Spadina and Medalla when both were first launched, Zinken did not suffer from low participation rates, which are generally due to validators who signed up for the testnet failing to bring their clients online. Zinken is the first testnet to have achieved the finality threshold within a few minutes of its release, making it the most successful "launch rehearsal" for the team so far.
Maintaining a high participation rate during testnet launches is crucial to the health of the blockchain. For the network to run smoothly, at least 66% of the blocks need to be confirmed for finality to be achieved. With Zinken, though participation rates still did not hit an ideal standard of 90%, it was still recorded to be above 75%, making Ethereum developers optimistic about the anticipated 2020 launch of Ethereum 2.0 Phase 0.
Ethereum co-founder Vitalik Buterin was also present during the launch of Zinken, and he announced that his team might still hold a few more testnet rehearsals, but they would likely exclusively be reserved for Ethereum developers.
What to expect from Phase 0 of ETH 2.0 mainnet
Ethereum 2.0 mainnet will be launched in different steps so that the blockchain could be broken down and perfected to the last details. The first step, Phase 0, will feature a beacon chain, which is the first building block for the new mainnet.
The current Ethereum 1.0 blockchain will operate in parallel with Ethereum 2.0. On the new main chain, which is to run on a pure Proof-of-Stake protocol, the Ether (ETH) that stakers input will be locked in. Transfers and withdrawals will not be possible until other phases of the Ethereum 2.0 blockchain are launched.
Speaking about his team's anticipation of the first phase of Ethereum 2.0 being launched in 2020, Ethereum Foundation's lead coordinator Danny Ryan said his team was on track for the 2020 launch of Ethereum mainnet, even if there were still a few things to be perfected through testnets like Zinken. He said:
"This is an ongoing dialogue with client teams, and we need to take a second to look at this testnet. But it is my understanding that this will trigger the next series of things. There's always blockers that might show up, so we need to do this responsibly."
What about high Ethereum gas fees?
In a live stream for Zinken's launch, an Ethereum developer asked Buterin "whether transaction fees on Ethereum are once again going to fall so low that it would onboard the unbanked, or bank the unbanked, with solutions like layer 2 and sharding coming up." He asked if he thought layer 2 solutions and sharding was going to help bank the unbanked.
To which Buterin replied:
"I think so. If we can get rollups and sharding out, then the scalability of the Ethereum chain is going to go up by a very large factor, of anywhere from 100 to 10,000, depending on which technologies are stuck together. That increase is going to be enough to give application developers hope that if they build something that reaches 10 million users, they are still going to be able to run it."
Image source: Shutterstock
Related: Will DeFi Migrate to New Blockchain Platforms with the Surge in Ethereum Gas Prices?
Read More