Former CEO of Hong Kong Listed Company Joins Worldmoney as Shareholder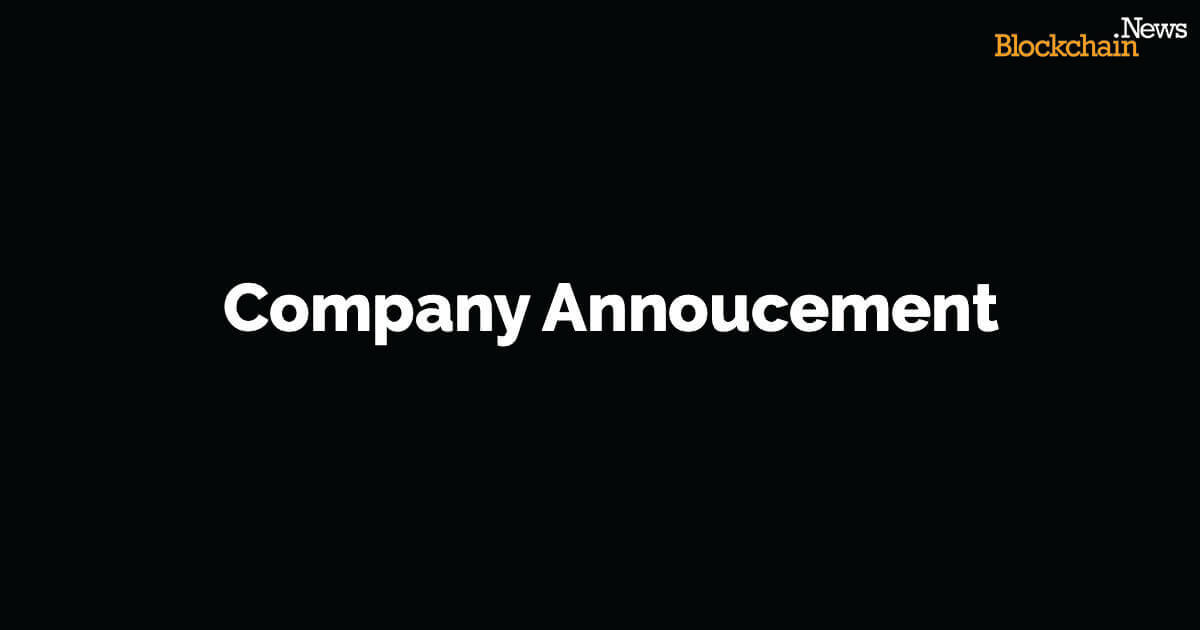 Worldmoney Financial Blockchain Co., Ltd ("Worldmoney"), the parent company of Blockchain.News, has announced the addition of Mr. Chau Cheuk Wah as a company shareholder.
Chau is the former CEO and Executive Director of Universal Technologies Holding Limited (Stock Code: 1026) serving from 2013 to 2019. Chau brings with him over 40 years of experience in banking and finance in Hong Kong and China with various global financial institutes. Chau graduated from The Chinese University of Hong Kong with a bachelor's degree in Business Administration.
Chau will be responsible for overseeing the capital operations and broadening the global network of Worldmoney. He is confident that blockchain will continue to create tremendous business opportunities in the future. Kun Hu, CEO of Worldmoney said, "With Chau's wide recognition in the finance industry, this will expedite the global influence of Blockchain.News and by extension accelerate blockchain adoption in the finance industry, both in Asia and globally."
Read More