Grayscale Investments Buys more ETH as Ethereum Price Shoots to New All-Time High of over $1550
While Ethereum has soared to hit a new all-time high above $1550, Grayscale Ethereum Trust has made a move to buy more Ether (ETH) coins.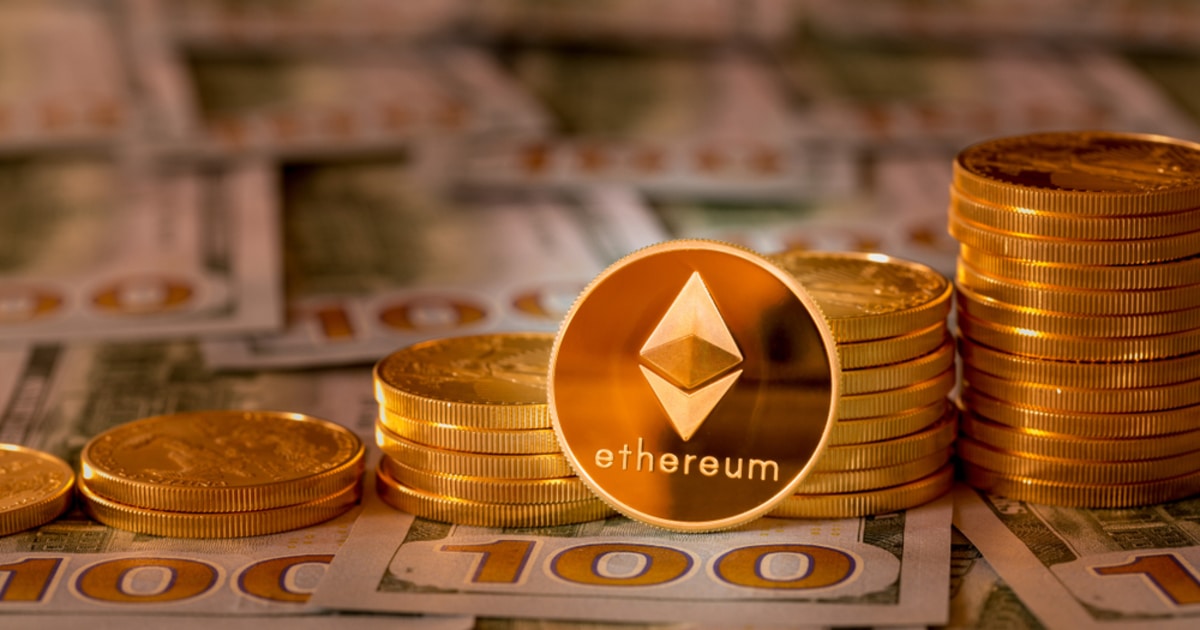 Ethereum's price run is far from over, as it begins to eye the $1800 level. In order to hit its new all-time high, Ether increased by approximately 12% in the last 24 hours. Currently, it is in price discovery territory as the second-largest cryptocurrency by market cap continues to surge.
According to Bloqport's research, Grayscale has added around 24,796 Ether worth $37.8 million. The purchase was made in the past 12 hours, and Grayscale Ethereum Trust now holds 2.96 million of Ethereum coins with its latest add-on. Per Bloqport's announcement:
"Grayscale adds 24,796 $ETH worth $37.8 million over the past 24 hours, bringing their total ETH AUM to $4.5 billion."
New ETH addresses on the rise
With the new surge in Ethereum's price, the number of new ETH addresses have continued to increase. This means that inflows from retail investors have been on the rise despite the rising transaction fees of Ethereum, signalling bullish sentiment in the crypto sector. On-chain data provider Santiment said:
"#Ethereum has made a new #AllTimeHigh of ~$1,540 today and is +15% the past 24 hours! To support this our platform indicates that new $ETH addresses are continuing to emerge at higher rates over time, generally a very bullish signal for #crypto assets."
Market sentiment in the crypto sector has been positive lately, as many cryptocurrencies have resumed their upward trend. Currently, Bitcoin is up 7% in the last 24 hours, trading at $36,489.83. Along with its price rally, Polkadot (DOT), Cardano (ADA), and Litecoin (LTC) have all surged higher, both DOT and ADA experiencing an increase of around 6% and LTC rising by 12.80% on CoinMarketCap.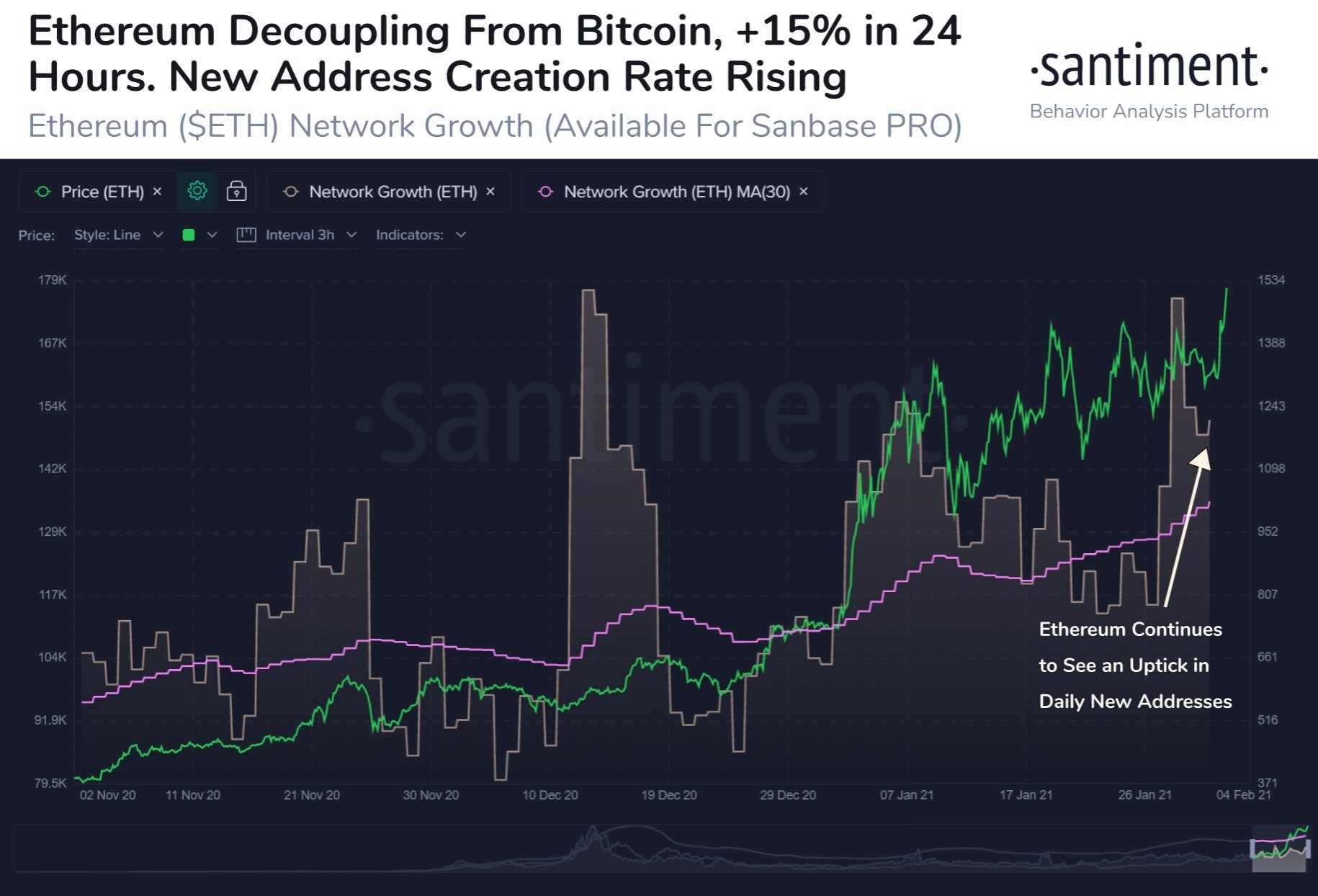 Source: Santiment via Twitter
Is Ethereum decoupling from Bitcoin?
Although historically, altcoins tend to follow Bitcoin's movements on the market, Santiment has suggested that Ethereum may potentially be decoupling from Bitcoin.
Previously, seasoned investor Raoul Pal had also suggested that Ethereum's market capitalization may overtake that of Bitcoin's in the long run, as it is growing faster than that of the leading cryptocurrency's.

Although Pal believes that Bitcoin will also gain considerably in the future, even hinting that the price may reach $1 million by 2025, the Real Vision CEO suggested that in ten years, Ethereum may overtake Bitcoin by market cap.
He explained that this is due to Ethereum's many roles in the global blockchain ecosystem, where it plays a crucial part in supply chain management and the tokenization of assets from real estate to intellectual property rights. Currently, Ethereum is working on deploying ETH 2.0 mainnet, where a full transition to proof-of-stake will be achieved once the blockchain is fully completed.
Image source: Shutterstock
Is Ethereum the Future of DeFi? Scalability and Cost Issues Open Door for Cardano and Polkadot
Read More