Grayscale Investments Removes XRP from Its Fund and Rebalances Bitcoin, Ethereum, Litecoin, and BCH Assets
Grayscale Investments has joined other exchanges and funds in removing its support of Ripple's XRP token.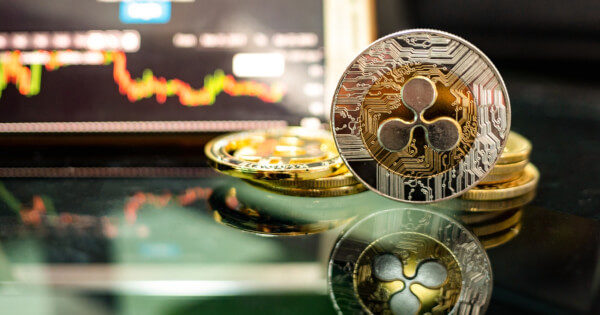 Being the world's largest digital currency asset manager and one of the biggest Bitcoin whales out there, Grayscale's removal of XRP from its fund is major, as XRP whales have one by one dumped XRP following the SEC's lawsuit against Ripple. Grayscale's decision to remove XRP from its fund follows that of its participant, Genesis Global Trading Inc., who announced that XRP trades will temporarily be suspended on its platform, effective January 15.
Grayscale said that its Grayscale Digital Large Cap Fund (OTCQX:GDLC) has removed all XRP from its portfolio and sold all of its holdings after a quarterly review. The cash proceeds from the XRP sales have been redirected towards more purchases of Bitcoin (BTC), Ethereum (ETH), Litecoin (LTC), and Bitcoin Cash (BCH). No new digital assets have been added to the Fund.
Previously, XRP constituted approximately 1.46% of the Fund. However, with the cash proceeds of XRP used to acquire a bigger portion of existing cryptocurrencies, Grayscale's digital asset portfolio now holds 81.63% of Bitcoin, 15.86% of Ethereum, 1.43% of Litecoin, and 1.08% of Bitcoin Cash.
Many institutional investors and crypto exchanges have delisted XRP in the past week, as a safety measure given the Securities and Exchange Commission's lawsuit against Ripple for unregistered securities sales through XRP.
The altcoin has plummeted considerably, reversing the phenomenal gains it recorded in the month of November. Currently, it has been unseated as the third-largest cryptocurrency by market cap, ceding its spot to Litecoin. XRP has been consolidating around the $0.20 level, and may likely plunge more as options to trade it on exchanges become more scarce.
Institutional interest in crypto soars
Grayscale is a major player in the cryptocurrency industry. Through its OTC Markets, it has enabled traders and investors to invest in cryptocurrencies without holding the actual underlying digital assets. Its service has gained a lot of popularity among traditional investors and is a solution for those wanting to bypass the volatility of cryptocurrencies.
To close its year on a solid note, Grayscale Investments' assets under management (AUM) was up $3.4 billion in December, bringing its total AUM to $16.4 billion.
As institutional investments continue to pour into cryptocurrencies, beginning with Bitcoin, the largest digital asset by market cap, Grayscale's AUM is sure to go up, as it is the biggest Bitcoin whale out there.
Image source: Shutterstock
Why Cryptocurrency Exchanges Still Supporting XRP May Be Forced to Delist The Token Soon
Read More