Greenidge Generation's Bitcoin Mining Production Rose 18% in June
Greenidge Generation Holdings Inc., a US-based Bitcoin mining company, announced its mining production increased by about 18% in June.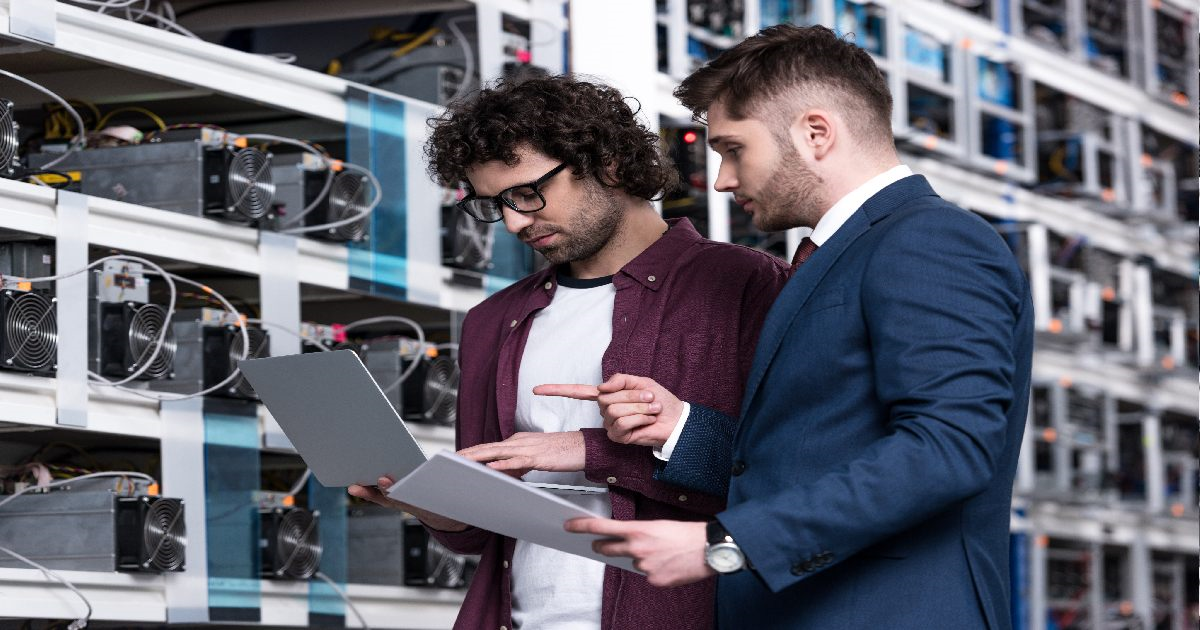 According to its monthly operating update released on Monday, Greenidge said it produced approximately 230 Bitcoins in June, an increase of about 18%, compared to 195 Bitcoins it mined in May.
The miner disclosed that it increased its hashrate capacity to 2.5 exahash per second ("EH/s") from 27,500 mining machines in June, an increase from 1.7 EH/s of mining capacity from 20,400 mining machines in the previous month.
Greenidge stated that it ordered an additional 200 mining machines, which are in transit, as they will be installed upon their arrival.
The miner said last month it located 24% of the hash rate capacity at its facility in Spartanburg, South Carolina, which was acquired and its operations started in December last year. Greenidge further said it has mined a total of 1,183 Bitcoins for the six months ended June 30.
Meanwhile, at the end of last month, the New York regulator denied the renewal of Greenidge Generation's air permit.
On June 30, New York's Department of Environmental Conservation (NYSDEC) denied a key permit for a gas-powered cryptocurrency mining facility owned by Greenidge on the shores of Seneca Lake. The regulator said the mining facility produces too much planet-warming pollution that cannot be allowed under the state's climate law.
However, Greenidge vowed to appeal the decision through the legal process and said it will keep operating as usual. The 106 MW Greenidge gas plant hosts a large-scale Bitcoin mining facility, with about 17,000 mining machines.
Adapting the Bear Market
The current sharp decline in Bitcoin price has made it difficult for several mining operations to generate a profit. While this bear market has caused many facilities to close their shop, experienced miners are becoming creative and capturing greater market share.
Successful mining firms have deployed innovative new strategies to gain competitive advantages through energy efficiencies; minimizing capital expenditures and operating expenditures.
Last month, Argo Blockchain plc, a major global cryptocurrency mining firm, mined 179 Bitcoins in June compared to 124 BTC in May 2022. The firm sold 637 BTC in June to offset operating expenses and outstanding loans.
Early last month, Hut 8, a Canada-based Bitcoin mining company, bought 5,800 mining machines to add higher petahashes per second (PH/s) of hashrate to its Bitcoin mining capacity at its Ontario facility.
To address electricity concerns, Aspen Creek Digital Corporation ("ACDC"), a U.S.-based crypto mining firm, launched a six-megawatts solar-powered facility for its new mining operations in the western part of Colorado.
The above examples show some of the successful, experienced Bitcoin mining firms that so far have been able to thrive regardless of Bitcoin Price by using flexible, long-term strategies that minimize monthly operating expenses.
Image source: Shutterstock
Core Scientific Offloads 7,202 BTC Worth $167m in June
Read More