HKEX Set to Build Digital Trading Platform this Year
The Hong Kong Exchanges and Clearing (HKEX) is set to establish a digital trading platform this year in a pilot version as part of its comprehensive strategy, the bourse announced.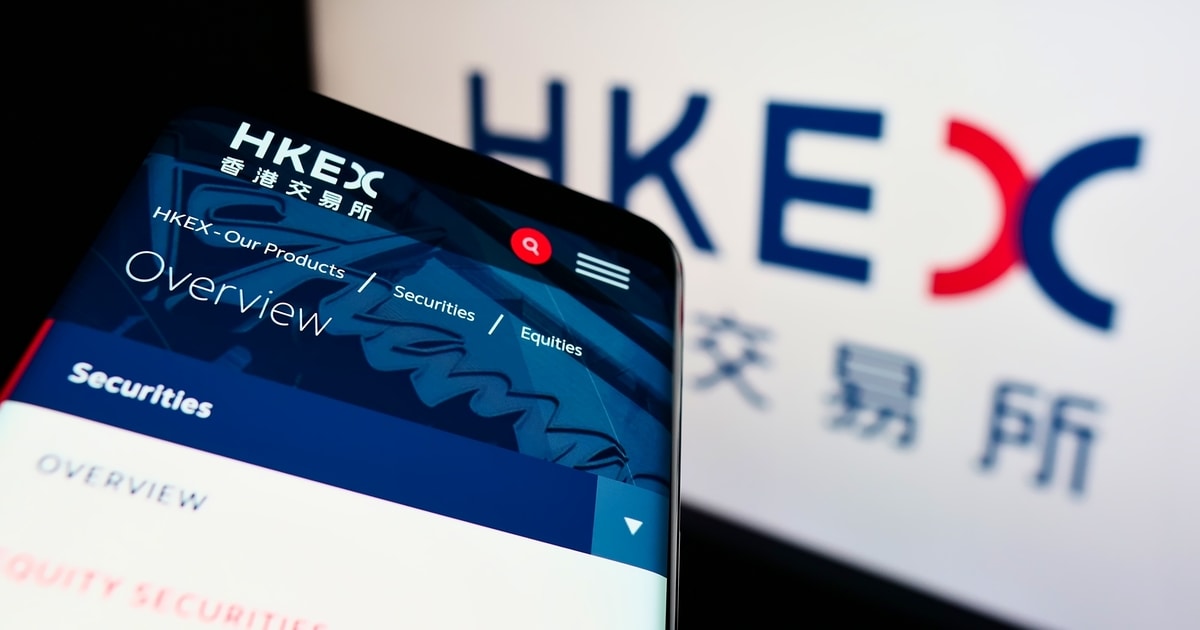 In its recent announcement, the platform - Diamond - will use smart contracts and blockchain technology. It will be designed to perform a one-stop shop for data trading and custody with instant settlements, Glenda So, co-head of markets at HKEX, said.
The platform is expected to launch this year, according to CEO of HKEX Nicolas Aguzin, "We're very excited about the opportunities in digital and the whole transformation that we're observing around the world," said Nicolas Aguzin.
Trading in Diamond will initially consist of ESG (environmental, social and governance-related) products, including carbon-emission related contracts and exchange-traded funds (ETFs). The platform will also look at digital assets and megatrends.
However, the HKEX - operator of Asia's third-largest stock market - has not planned to make the trading of cryptocurrencies part of the initial stage of Diamond.
According to So's estimation, there could be $60 trillion to $100 trillion by 2030 in the annual trading volume of digital assets.
"Digital assets today represent a total market capitalisation of about US$3 trillion. And we've talked about the potential of the market in terms of trading in the future, it could be up to US$100 trillion (in annual volumes) for the whole market in the next 10 years," Aguzin said.
In other crypto-related developments in Hong Kong, Blockchain.News reported earlier this month that the Hong Kong Monetary Authority (HKMA) published a discussion paper soliciting public contributions to its proposed regulatory approach to digital currencies and stablecoins in particular. The financial regulator also offered 5 ways to the public for further development.
According to the published paper, the HKMA has acknowledged the steady growth in the market capitalization of stablecoins. They are pegged at close to $150 billion, up significantly from less than $20 billion back in January 2020.
Image source: Shutterstock
Former HKEX Executive: Will HkbitEX Issue Its First STO Project Next Year?
Read More