HKMA Announces Joint Research with Bank of Israel, BISIH for Retail CBDC
The Hong Kong Monetary Authority (HKMA) announced joint research with the Bank of Israel (BOI) and the Bank for International Settlements Innovation Hub (BISIH) Hong Kong Centre for retail Central Bank Digital Currency (CBDC).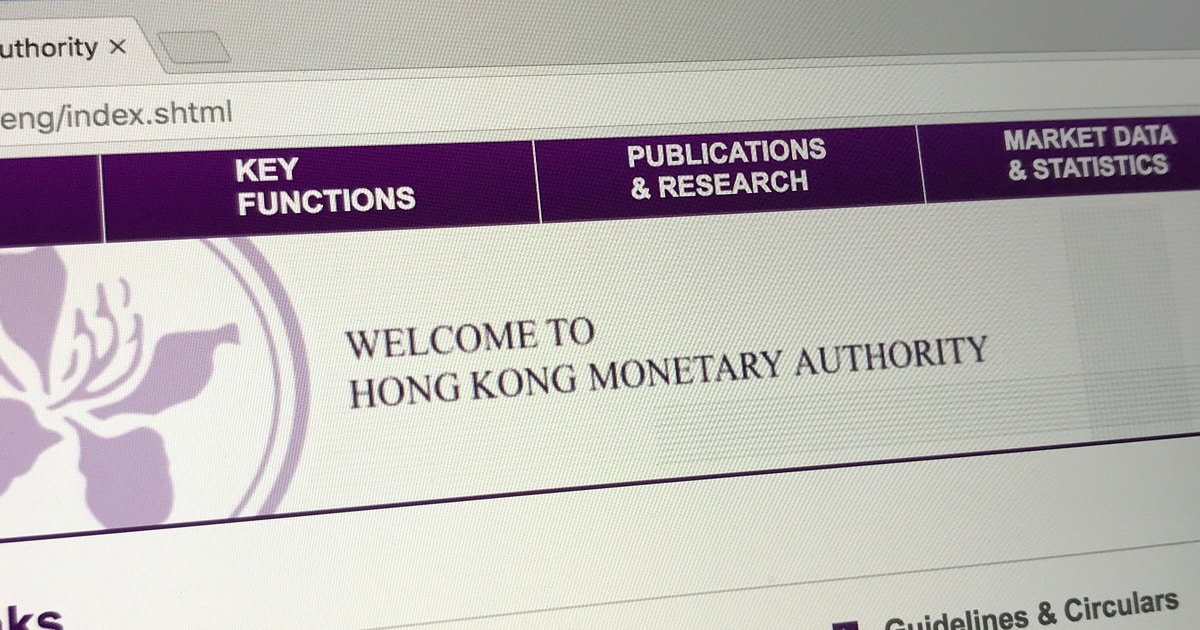 "We trust that with the expertise offered by Israel, a global leader in cybersecurity, the findings of the joint project would add to the wealth of knowledge on CBDC and contribute to the common good of the international central banking community," said Howard Lee, Deputy Chief Executive of the HKMA.
The BISIH Hong Kong Centre will lead project Sela. The project will deeply examine cybersecurity issues in the context of retail CBDC, such as data security implications of a two-tier retail CBDC architecture where the intermediaries will have no financial exposure and pioneer methods of rendering it more resilient to cyber-attacks.
The trio are planning to complete the project by the end of 2022, according to an announcement from HKMA.
Andrew Abir, Deputy Governor of the BOI, said, "Providing an efficient payment system that will increase competition in the payment market is one of the primary motivations we've identified for a possible issuance of a digital shekel – an Israeli CBDC ... Accessing Israel's well-known experience in cybersecurity is a great opportunity to support the global research of CBDCs."
Citing a statement from the Bank of Isreal, Bloomberg reported that the joint project will start in Q3 and will use a two-tier CBDC, which will be issued by the central bank and then distributed by financial intermediaries like banks.
Meanwhile, citing the bank of Isreal, the retail CBDC being tested by Israel and Hong Kong is designed to allow the intermediaries to handle it with no financial exposure to their customers and will assess whether this makes it less vulnerable to cyber attacks.
The "exposure-free" CBDC is assumed to carry "less financial risk for the customer, more liquidity, lower costs, increased competition, and wider access," the Bank of Israel said.
According to a recent report from Blockchain.News, Hong Kong's local financial regulator, issued a discussion paper to the public, asking for the public opinions about introducing domestic retail central bank digital currency (rCBDC), or e-HKD.
The Paper, published by the Hong Kong Monetary Authority (HKMA) on Wednesday, Apr 27, entitled "e-HKD: a policy and design Perspective", covers various issues, including the potential benefits or challenges brought by rCBDC, design considerations, such as the issuance mechanism of e-HKD.
Eddie Yue, Chief Executive of the HKMA, said the Paper marks another milestone in our exploration of the e-HKD:
"We strongly encourage the public and the industry to participate in this important consultation and share their views with us. The comments received would help us formulate the strategy for best positioning our financial market in the rapidly evolving rCBDC space."
Image source: Shutterstock
E-HKD's Development in Hong Kong- The Future Way of Currency?
Read More