Hong Kong Financial Watchdog Proposes Restricting Cryptocurrency Trading to Professional Investors
Hong Kong retail traders may be prohibited from trading cryptocurrencies if the city's Financial Services and the Treasury Bureau's proposed crypto bill is approved.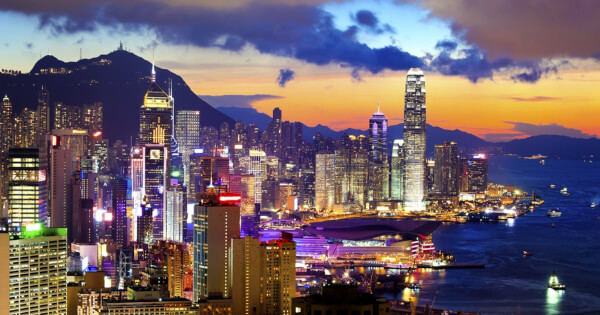 The proposal drafted by Hong Kong's Financial Services and the Treasury Bureau (FTSB) dates back to November. If implemented, it would mean that all crypto exchanges will be regulated by the Securities and Futures Commission and cryptocurrency trades will be prohibited for retail investors, as only professionals will be allowed to buy and sell digital currencies.
This would mean that retail investors will be motivated to use peer-to-peer and unlicensed trading platforms if the rule is implemented. This may serve to increase not only financial risk for retail investors but increase financial crime overall.
Global Digital Finance, which represents crypto exchanges BitMEX, Huobi, OkCoin, and Coinbase asserted that if retail cryptocurrency trading was to be banned in Hong Kong, investors may turn to unregulated platforms "out of reach of the law." It may also push many to trade on overseas exchanges, according to the Chairman of Global Digital Finance's Advisory Council Malcolm Wright.
He said that Hong Kong's intent to restrict cryptocurrency trading to only professional investors is unlike what other major financial hubs have done. According to Hong Kong's securities regulations, a professional investor is classified as someone with an investment portfolio of at least HKD$8 million.
Wright shared with South China Morning Post:
"Restricting cryptocurrency trading to professional investors only is different to what we have seen in other jurisdictions such as Singapore, the UK, and the US, where retail investors can buy and sell virtual assets."
Global Digital Finance pointed out that Hong Kong's proposal to restrict retail trading differed from the crypto approach of three notable Financial Action Task Force (FATF) members – Singapore, the UK, and the US.
The Financial Services and the Treasury Bureau's proposed crypto rule comes as an effort to comply with recommendations from Paris-based Financial Action Task Force (FATF). Through the proposal, pre-established anti-money laundering (AML) and counterterrorist financing policies will be enhanced and its scope will include cryptocurrency exchanges.
However, Hong Kong's financial proposal goes a step further than other jurisdictions by suggesting that cryptocurrency trading be limited to professional investors. Its proposal has not been warmly received by cryptocurrency advocates, such as the Bitcoin Association of Hong Kong, who demanded a proper justification as to why a case scenario of a citizen transacting in Bitcoin is regarded differently than if the individual was to buy and sell a foreign currency or a precious metal transaction. For the time being, whether the proposed cryptocurrency rule will go through still remains in question.
Image source: Shutterstock
Tesla's Bitcoin Investment is Revolutionary for Crypto but Other Firms May Not Do The Same Just Yet - JPMorgan
Read More