Hong Kong Tycoon-backed C Capital to Raise $500m to Invest in Digital Assets
C Capital, a fund owned by Hong Kong real estate tycoon and heir to the wealth of the Chow Tai Fook family, Adrian Cheng, plans to raise $500 million in the next 18 months to invest in blockchain assets, credit, and private equity, betting on private companies and digital assets, according to Bloomberg.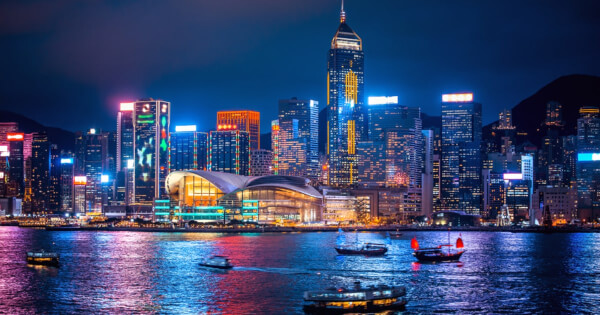 "When people are on defence, we're on the offence. This type of environment historically will yield the best result. After another 6 to 9 months, it will come back," CEO and President Ben Cheng said in an interview with Bloomberg.
Cheng said the firm is running a $200 million blockchain fund and plans to raise about $300 million next year to invest in private equity and private credit strategies.
Private equity and credit strategies account for about 40% of its capital, with the remaining 20% deployed in the hedge fund asset class, whose hedge fund strategy is primarily focused on crypto trading.
According to Cheng, "its credit fund provides senior and mezzanine loans of up to 70% of asset values to families, funds and corporates backed by residential and commercial collateral. More than half of the assets are located in Hong Kong," he said.
C Capital has been running for five years, with 25 staff members, mainly focusing on private equity and hedge fund business. It was co-founded by former Bank of America Merrill Lynch banker Ben Cheng and Hong Kong real estate tycoon Adrian Cheng. C Capital started as a venture capital firm and an investor in more than 60 companies, including blockchain gaming company Animoca Brands.
In 2022, the digital assets market behaves highly volatile and highly correlated to the traditional asset market. Subject to the decision made by the federal reserve (Fed) to continuously hike interest rates to tame runaway inflation has been detrimental to the crypto market as bears continue to bite.
Over the last four months, Bitcoin, the largest cryptocurrency by market cap, has remained in a range between $18,000 and $25,000, having more than halved from its previous high of $69,000.
Still, Cheng said the value of its existing cryptocurrency investments ballooned by 40 % in the first half.
On August 26, as reported by Blockchain.news, Adrian Cheng, eldest grandson of Chow Tai Fook Jewellery Group founder Zheng Yutong, has been revealed to be the mysterious "LastKnight," who bought 101 Azukis amidst ongoing controversy.
His notable investments include RTFKT and Animoca Brands.
Cheng's swooping purchase of 101 Azukis is an example of his testament to building a community-based collective with the Ethereum-native.
This acquisition by Zheng Zhigang also solidifies his support for promoting virtual (digital and physical) web3 experiences from Hong Kong to Asia and the world.
Image source: Shutterstock
Despite Market Crash, MicroStrategy Buys 301 Bitcoins Worth $6 Million
Read More