Hong Kong with its Incredibly Unique Positioning in FinTech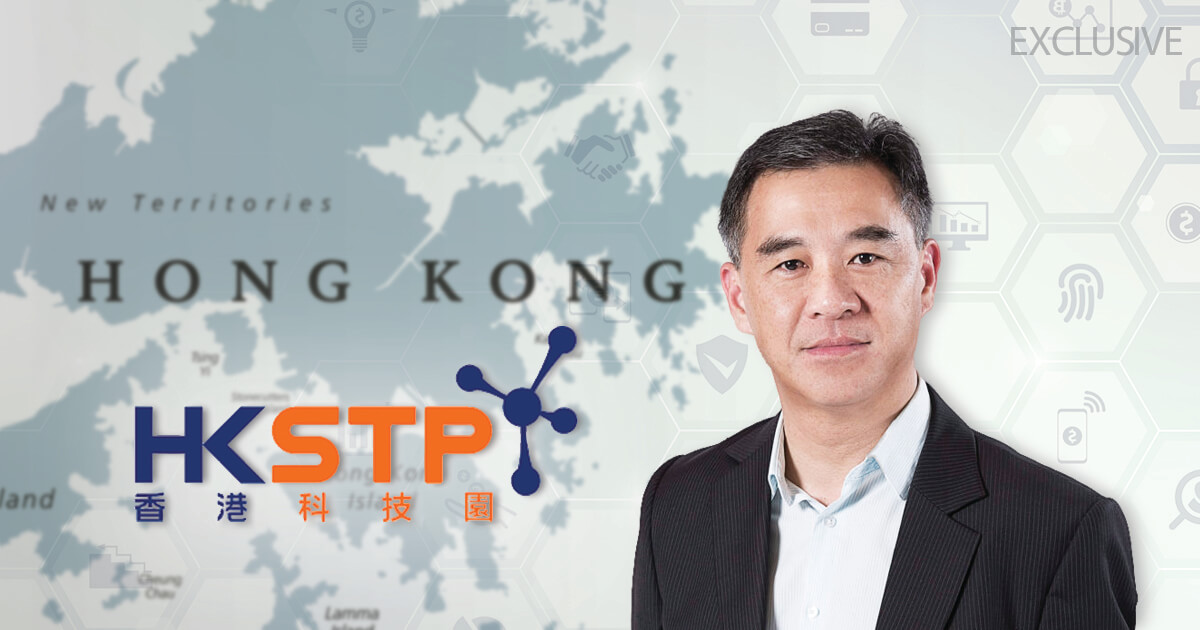 In the second part of our interview with Peter Mok, Head of Incubation and Acceleration Programs at the Hong Kong Science and Technology Park (HKSTP), he went into detail on the initiatives they have developed to combat the global talent shortage, bring Hong Kong's lagging Fintech industry up to speed and he tells us how blockchain startups can leverage the Hong Kong-Shenzhen Innovation and Technology Park.

3 Initiatives to Combat the Global Talent Shortage
Over the last decade, industries across the world have had to contend with the digital disruption of the Fourth Industrial revolution. Big industry had just experienced the global financial crisis and were too busy trying to maintain the status quo to adopt the new technology. The exponential explosion of new innovative technologies has created an equally impressive chasm in the technologically skilled workforce which has contributed significantly to the global talent shortage. In this ever-changing and unpredictable environment, HKSTP has remained committed to growing Hong Kong's Innovation and Technology (I&T) ecosystem and has relentlessly strived to connect I&T companies with the right talent.
After a few years committed to driving corporate interest in the Hong Kong I&T market, the lack of talent to meet the demand became a severe issue. Mok said, "In Hong Kong, we found an acute lack of talent for areas such as 'life science' and 'IoT' which are a huge part of our Smart City development. We came up with three main areas of support for our talent—placement training, the Hong Kong Science Park Career Expo and government collaboration."
The Hong Kong Science Park is not a school and has no set curriculum. Mok expounded, "We don't hire directly from the market. We work closely with research universities, community colleges and post-secondary colleges such as the Vocational Training Council, to channel their most promising students into the Hong Kong Science Park. Those students will be given a summer placement in a tech-company environment whether it be fintech, blockchain, life science, etc." He continued, "While there is no set agreement for the company to offer more than a summer internship, the students are often invited to continue working part-time and in the majority of cases will confirm their employment with the organization before they graduate."
The second support system in place for emerging Hong Kong talent is the annual Hong Kong Science Park Career Expo. This year, the Expo saw its largest turnout with over 13,000 visitors seeking information and new careers with Hong Kong's growing I&T sector. Mok shared, "Over 1600 positions were offered at the Expo this year by around 150 local and international companies. The four major technology fields (Biomedical Technology, Artificial Intelligence and Machine Learning, Smart City and FinTech) were well represented. The Expo has become a very important event for not only our I&T talent but also talent seeking technology-related positions which are also in high demand."
HKSTP's third area of support for I&T talent is research subsidy through two programs created in collaboration with the Hong Kong Government— the Researcher Programme and Postdoctoral Hub Programme. Mok explained, "Every company that resides in the Science Park will be able to apply for up to two researchers in the Researcher Programme and the R&D projects under the "Innovation and Technology Fund" (ITF) can engage up to 2 postdoctoral talent for Postdoctoral programme applications. The Researcher Programme supports park companies to recruit graduates with a Bachelor's or Postgraduate degree in assisting R&D projects on a full-time basis for 3 years. For Postdoctoral Hub Programme, the park companies can hire PhDs from local or overseas universities. Visa application is often a pain point in recruiting overseas talents. This issue can now be addressed by the Technology Talent Admission Scheme (TechTAS) launched by the government. HKSTP will help the park companies submit the application to facilitate visa applications of overseas talents. He added, "There are no limitations on the nationality of the researchers and through this scheme, we can attract the best researchers both locally and globally."
Hong Kong's FinTech position is "Incredibly Unique"
Financial Technology, more commonly referred to as FinTech, looks set to reshape the financial sector in the coming years and presents Hong Kong with both challenges and opportunities. According to various reports, Hong Kong, despite its large financial sector, as of yet has only had a modest showing in the FinTech space and lags behind cities such as Shenzhen, Taipei, and Singapore.
"Hong Kong's position is incredibly unique when compared to our rival Asian cities. The quality of our economic structure, the free flow of capital and information sets us apart. However, presenting our low-tax rate to a struggling tech startup that has not yet made any revenue is not effective motivation for them to set up their business." Mok said, "Our STEP programme will help bridge the gap in FinTech, through the support we can offer these tech startups in our 'Incu-App' and 'Incu-Tech' programs as well as the support-systems I've already mentioned. For example, one of our Incu-Tech companies which has only been established for two years is already working with around ten of the largest banks in the world, so we have already had some success."
Hong Kong's position as one of the top three global financial centers means that a lot of legacy financial systems are already in place. Mok believes that, eventually, this financial history and experience will allow Hong Kong to overtake its rivals in the FinTech space. "Cities like Shenzhen appear further along, and to some extent they are, but their focus has mainly been on e-payments and e-remittance because they don't have the legacy systems in areas such as compliance to enhance, they will need to build these systems from the ground up."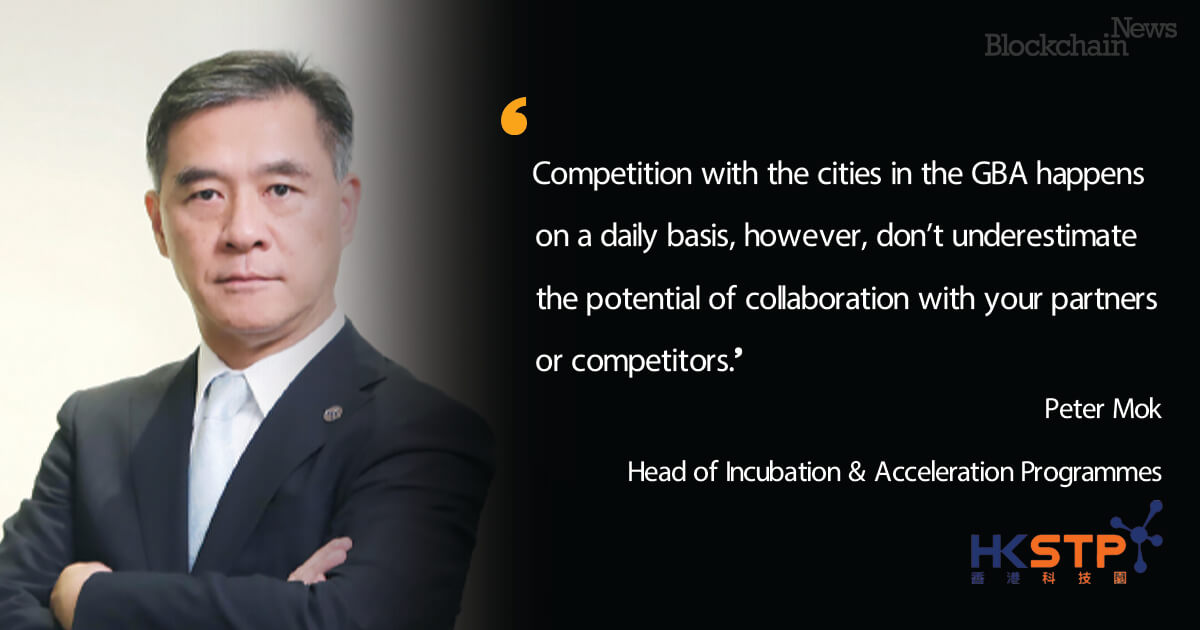 He added, "The Greater Bay Area initiative will also require us to work together and advance together technologically. Competition with the cities in the GBA happens on a daily basis, however, don't underestimate the potential of collaboration with your partners or competitors. The GBA will allow more collaboration with our neighbors and we can learn from each other."

Lok Ma Chau Loop: The Tech Gateway for the GBA
The HKSTP's infrastructure for research and development is world-class and there are plans to continue its expansion but ultimately, they are limited by the space around them. Occupying a strategic location in Hong Kong bordering Shenzhen, the Hong Kong-Shenzhen Innovation and Technology Park in the Lok Ma Chau Loop offers four times as much land area as Hong Kong Science Park, giving Hong Kong's innovation and technology ecosystem more room to grow.



HKSTP's infrastructure in facilitating Greater Bay Area collaboration, photo taken in Wheelock Gallery of HKSTP, Admiralty
Size matters but the location matters more to Mok. He explained, "Having a fully integrated Science Park on the Lok Ma Chau Loop is important as it allows us to share our relevant expertise and to tap the supply chain, manufacturing capabilities and talent pool across the border. This sharing of technical knowledge will be critical to the development of the Greater Bay Area."
Peter Mok image via techgoondu.com
Read More