How Not to Secure Your Cryptocurrency: Beginner Mistakes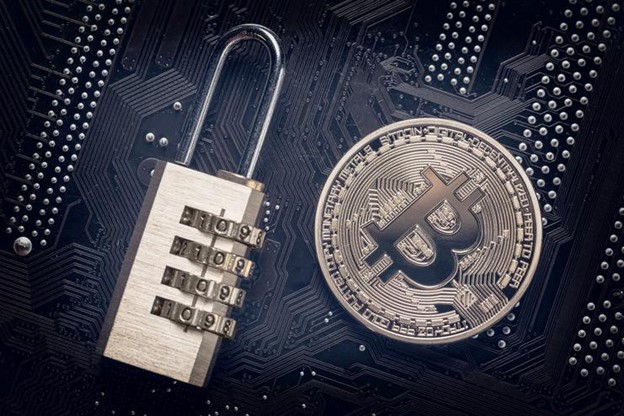 As a cryptocurrency beginner, you've likely considered how to keep your cryptocurrency portfolio safe while it appreciates in value.
After all, if you're planning to become crypto rich, then you're going to need a way to keep your portfolio safe.
Fortunately, it has never been simpler to stay safe when investing in cryptocurrencies. But there are some beginner mistakes that you will want to avoid when securing your assets.
Here's what you need to know.
1. Don't Use a Brain Wallet
When you first created your cryptocurrency wallet, odds are were provided with a 12, 16, or 24-word recovery phrase.
As its name suggests, this phrase (often termed a mnemonic) is used to recover your wallet and any funds it contains, such as if you lost your wallet or the device it was previously stored on.
Despite its label as a mnemonic, you shouldn't attempt to simply memorize your wallet, unless you also have a physical backup stored. After all, if you forget your recovery phrase, your funds are almost certainly gone for good.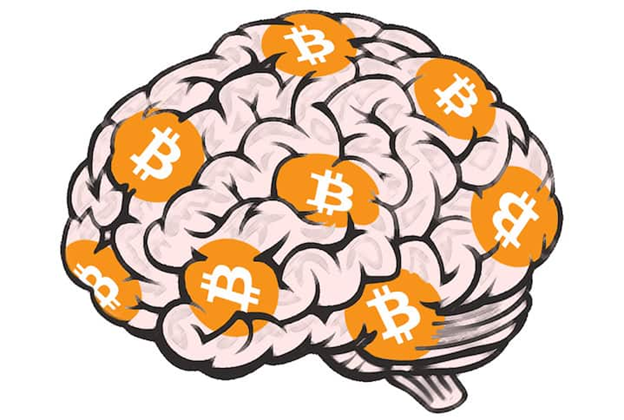 Likewise, you may be tempted to simply create your own recovery phrase, using quotes from popular movies, or simply a sequence of words you're more likely to remember. This is a bad idea. These wallets are incredibly simple to crack and are certainly not secure enough for storing significant sums of any cryptocurrency.
Instead, always use a randomly generated recovery phrase and keep your backup stored offline in a safe place.
2. Avoid Custodial Wallet Options
The self-custody of your funds is one of the key tenets of cryptocurrencies — after all, they're designed to be a decentralized alternative to central bank-backed fiat currencies like the US dollar (USD) and euro (EUR).
Despite this, a large proportion of the most popular cryptocurrency wallets can be described as 'custodial'. This essentially means the firm behind the wallet holds your private keys for you, meaning you cannot freely use your own funds without their permission, and your funds will be stuck if the service is rendered unavailable for any reason.
https://twitter.com/bitcoin/status/1228728192917278723
But more than this, custodial platforms have a terrible reputation for being hacked. According to Ledger's hacks timeline, almost $800 million was stolen from exchanges in 2018 — leaving users out of pocket.
If you can't directly access your own recovery phrase or private keys, odds are you're using a custodial wallet platform. Though they can have their benefits in terms of usability and simplicity, you are entrusting the security of your funds to a third-party. This is not ideal in most cases.
3. Don't Pay for a Wallet
The vast majority of cryptocurrency wallets are available free of charge.
However, there are also a large number of cryptocurrency wallets that are not free, while many of these offer additional features that might justify this cost, others offer only the standard features you could find for free with one of the myriad free wallets.
As a beginner, odds are you're not going to need any advanced wallet features that might incur a cost. Instead, try out one of the numerous free wallets available — you will typically be able to find one that offers the features you need.
In general, some of the basic features you should be looking for in a free cryptocurrency wallet include support for multiple cryptocurrencies; a wide range of security features; built-in exchange functionality; and ease of use.
Some of the most popular free multi-asset wallets currently include Coin Wallet, Exodus, and Jaxx Liberty.
Here's What to do Instead
As a cryptocurrency beginner, you may be tempted to simply pay for the very best of everything to keep your funds safe.
This might mean paying $100+ for a cryptocurrency hardware wallet or storing your assets on one of the myriad custodial wallet platforms and paying potential subscription fees — due to no other reason than the fact they're often simple to use and easily accessible.
But this is not necessary. In the more than ten years that cryptocurrencies have been around, the number of wallet options has skyrocketed. There are now free options that offer features that were only available in premium options just a year or two ago.
https://twitter.com/CoinAppWallet/status/1329067579453923328
Coin Wallet is arguably the best example of this. Despite being completely free of charge, and available on practically every major operating system, Coin Wallet has features that you'd expect from a premium wallet option — such as a built-in cryptocurrency exchange tool, smart miner fees, no address reuse, and strong security. It's even one of the only cryptocurrency wallets to support FIDO U2F devices like the YubiKey, giving users optional hardware-grade security.
As with all things, before paying for a cryptocurrency product, tool, or service, be sure to consider the free alternatives first — odds are, you'll find what you are looking for.
Image source: Bitcoin Wiki
Disclaimer : The views and opinions expressed in this article are those of the contributor and Blockchain.News does not endorse and is not responsible or liable for any content, accuracy, quality, advertising, products or other materials on this page. Readers should conduct their own research before taking any actions related to this company. Blockchain.News is not responsible, directly, or indirectly, for any damage or loss caused or alleged to be caused by or connected with the use of or reliance on any content, goods or services mentioned in this article.


Read More