IMF Chief Economist Says Crypto Won't Threaten Dollar Dominance Although Global Reserves Decline
The Chief Economist of the International Monetary Fund (IMF), Gita Gopinath, expressed in an opinion piece in the Financial Times that digital currencies would not displace the US Dollar as the currency that dominates the global trade and finance.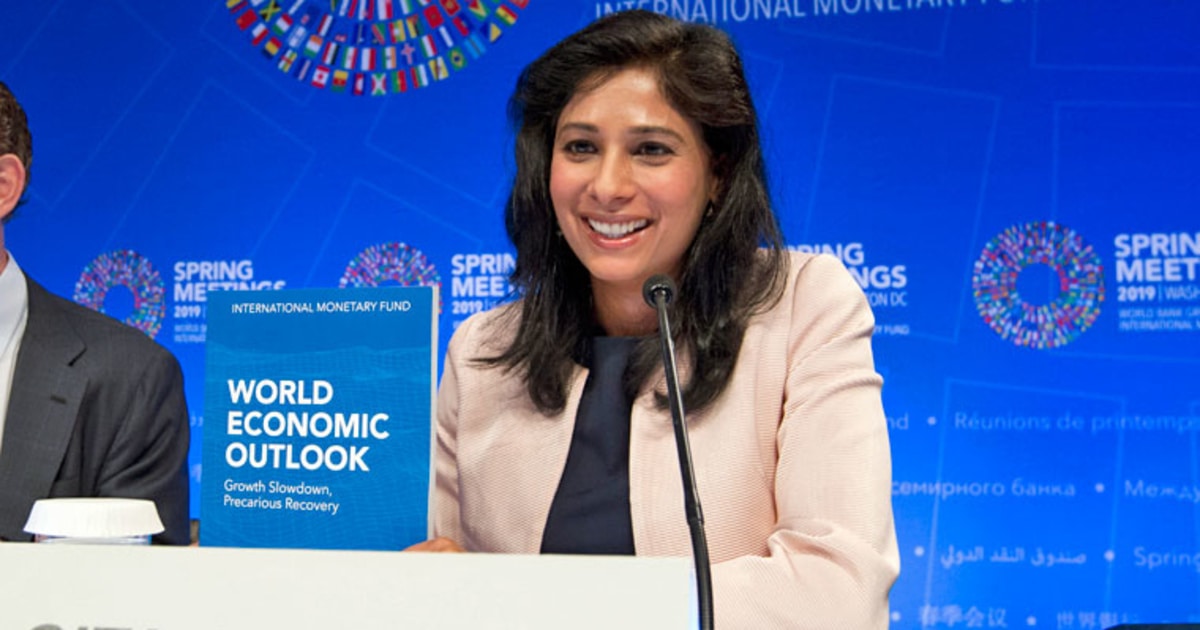 IMF Chief Economist Gita Gopinath.
In 2019, the release of the whitepaper for the Libra currency, a stablecoin backed by a basket of global currencies, met with a lot of regulatory hurdles. Other countries, including China and Cambodia, have been looking and researching for their own national digital currency. Gopinath wrote in the report, "While these are intriguing possibilities, they are improbable in the near-term."
Gopinath said that the US Dollar's prominence in trade and banking in the world has an ever-growing increase of usage while comparing other digital currencies to the Euro, which has not been able to overtake the US Dollar, highlighting the number of aspects that led to the success and the widespread dominance of the US Dollar.
Gopinath made it clear that there are two separate topics: payment technologies and the requirements of a global reserve currency. The factors to consider when deciding which currency to use are liquidity, stability, and convertibility. She also added that the technological superiority of the issuing country could become vital because of privacy and security issues around digital currencies.
The economist concluded cheaper and faster cross border payments by utilizing technology is a positive outcome. However, a more balanced system with a more significant role for the Euro and Renminbi is also desirable.
Although the economist has highlighted the US Dollar's dominance, the IMF's figures have indicated a decline. Between Q1 of 2016 and Q3 of 2019, the US Dollar's share of global reserves dropped from 65.46% to 61.78%.
Image via NMP
Read More