IRS Criminal Investigations Puts $625,000 Bounty on Monero Privacy Crack and BTC Lightning Network Tracker
The United States Internal Revenue Service (IRS) is serious about tracking illegal cryptocurrency transactions and is now offering a $625,000 bounty to anyone who can track Monero's privacy coins—as well as trace transactions on Bitcoin's (BTC) Lightning Network.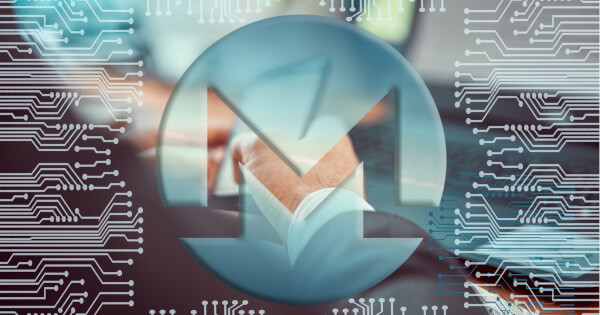 The IRS is calling on the tech community to offer a working prototype submission that can crack Monero's (XMR) privacy protocol and track transactions on the Bitcoin's Lightning Network scaling solution—the agency is also offering 625,000 reasons to aid the United States tax department.
In an official proposal, the IRS has announced it will accept submissions of working prototypes until the deadline of September 16—if a submission can successfully track XMR or BTC Lightning transactions, the applicant will receive an initial payment grant of $500,000.
The $500,000 grant is to facilitate the applicant's development of their XMR and LN tracker prototype for an 8 month period—should the working concept be approved, a further $125,000 will be awarded to the applicant.
Per the proposal:
"IRS-CI is seeking a solution with one or more contractors to provide innovative solutions for tracing and attribution of privacy coins, such as expert tools, data, source code, algorithms, and software development services."
The initiative comes from the IRS' Criminal Investigations (CI) department a department, which has been a global leader in cybercriminal investigations involving cryptocurrency and has played a lead or key role in the takedown of numerous major Dark Net Marketplaces and other transnational criminal organizations facilitating identify theft, narcotics trafficking, money laundering, terrorist financing, sex trafficking, and child prostitution.
The IRS announcement states the initiative's main aim is to help IRS-CI agents to track transactions, identify wallets and holders to flag suspicious and illicit activity. The prototype when completed will be the sole property of the IRS CI agents so that the United States Treasury Department will not need to rely on any external vendors.
Monero, Lightning and Illicit Transaction
Monero (XMR) has fast become the preferred digital asset for illegal activity due to its privacy functions, masking the identity of the user. The IRS used the example of the ransomware group Sodinokibi which now only demands ransoms in XMR in comparison to Bitcoin or Eth which cant be traced.
The IRS stated:
"The use of privacy coins is becoming more popular for general use, and is also seeing an increase in use by illicit actors. For example, in April 2020 a RaaS (Ransomware as a Service) group called Sodinokibi (a former affiliate with the GrandCrab RaaS group) stated that future ransom request payments will be in Monero (XMR) rather than Bitcoin (BTC) due to transaction privacy concerns."
In regards to the Bitcoin Layer 2 protocol, the IRS explains that Lightning Labs has developed a monitoring app, Lndmon, for the Bitcoin LN and has released the code on GitHub with no current resources developed for LNs on other distributed ledgers.
The IRS-CI therefore "has the need to be able to investigate illicit activity on these networks. The number of nodes on the LN has grown to nearly 10,000 since the initial release in March 2018, close to the number of full nodes on the Bitcoin mainchain."
Privacy coins are a key strategy to help criminals obfuscate their transactions, with the IRS stating:
"Currently, there are limited investigative resources for tracing transactions involving privacy cryptocurrency coins such as Monero or other off-chain transactions that provide privacy to illicit actors."
As reported by Blockchain.News on Sept. 2, the United States Department of Homeland Security (DHS) claims to now be able to track transactions of the most privacy-oriented cryptocurrency coin, Monero (XMR), leveraging a new tool by crypto intelligence company CipherTrace—however, the tool is still untested.
Nevertheless, Ciphertrace has made claims that the tool provides the US DHS with visualization, exploration, and search tools for tracking Monero transaction flows; integrated with CipherTrace's Inspector financial investigations products to help ensure investment funds, OTC trading desks and cryptocurrency exchanges do not accept Monero currencies from illicit proceeds and can investigate Monero obtained from potentially illicit sources and take appropriate actions to stay in compliance.


Image source: Shutterstock
Read More