Is Ripple XRP Gaining Ground on Bitcoin in 2020?
Ripple's XRP has been trending lately, and its one-year price gains have topped that of Bitcoin.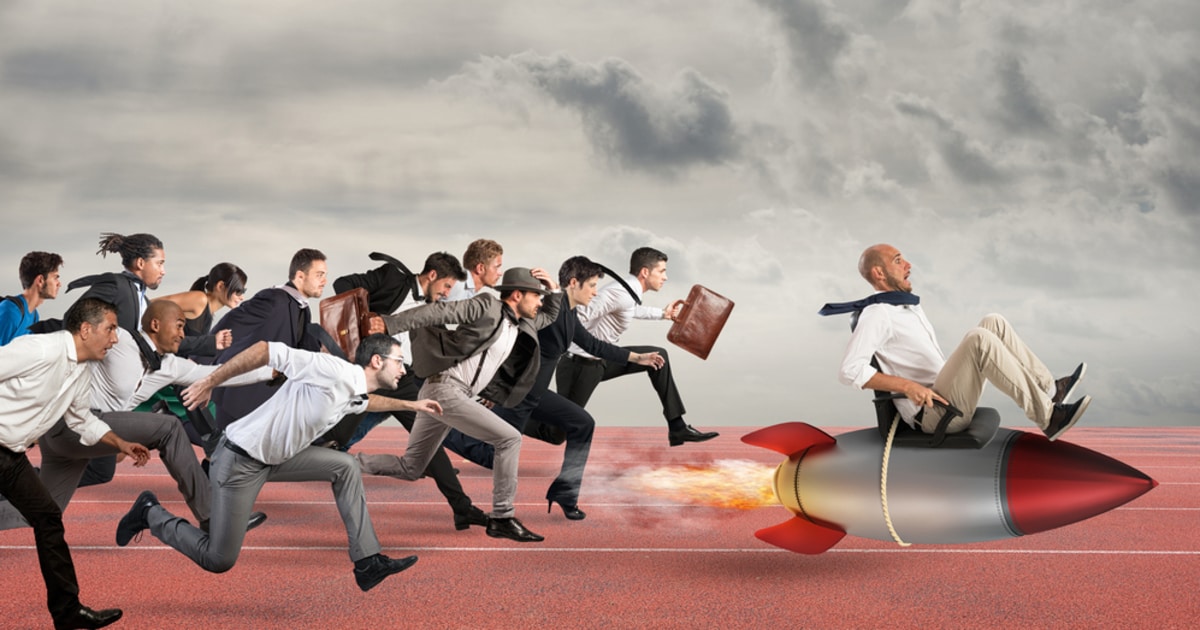 While Bitcoin has been up 162% on a 12-month period, XRP has increased by at least 186%, with most of the token's gains taking place in the past two months.
Currently, as reported by Santiment blockchain analytics, XRP has gained 5% in the past day. While that may not seem like much, market charts are indicating that XRP is standing its own and gaining popularity.
Active XRP addresses have maintained a high
According to Santiment, the daily active XRP addresses, which spiked two weeks ago, has been making headway. Per the blockchain analytics tracker:
"$XRP is making up more ground on $BTC in 2020 with a modest +5% in the past day. An encouraging sign is that #Ripple's daily active addresses have stayed significantly higher than its year average since spiking two weeks ago."
This indicates that Ripple holders have been active in their transactions and it is seen as a good sign for XRP. The increase in active addresses may be partially due to XRP holders moving their funds in anticipation of Spark token's upcoming airdrop, where they will receive free tokens on a 1:1 ratio with XRP.
Coinbase announces airdrop participation, XRP goes up
The latest crypto exchange to have onboarded the Spark Airdrop Program is Coinbase. After news that it may be too late for the coin exchange to join, it announced over the weekend that it will join the token airdrop, leading to a temporary surge in XRP price. XRP/USD increased by 7.26% following the news, with a crypto enthusiast announcing:
"$Xrp getting huge pump by #coinbase news!"
With at least $3 billion XRP held on Coinbase, the token is sure to surge in the days leading up to Flare Network's airdrop, as investors may capitalize on the opportunity to gain free Spark tokens by acquiring more Ripple coins beforehand. This may lead to XRP onboarding new investors or existing ones increasing their XRP holdings.
Additionally, much of the altcoin's movement can be attributed to Bitcoin ironically. XRP as well as other cryptocurrencies follow the fluctuations of Bitcoin. With BTC's recent price surge shy of $20K, Ripple has piggybacked off Bitcoin's success along with other altcoins, trading higher.
Ripple is no Bitcoin, comparing apples to oranges
Ripple has certainly been successful this year but topping Bitcoin's success may not be achievable in the near future.
The mainstream cryptocurrency's market capitalization lies at $358.85 billion on CoinMarketCap, while that of Ripple digital assets is estimated at around $28 billion. Furthermore, Bitcoin (BTC) and Ripple (XRP) may serve as different types of crypto investments, with BTC seen more as a hedge while XRP is known for being a bridge asset between fiats and other cryptocurrencies.
What will drive up XRP's value?
One thing is for certain: XRP has gained more ground in 2020, after remaining bearish for the longest time. What might lead to an increased demand for the token may be when the United States finally establishes on a clear regulatory framework for cryptocurrencies. Per a seasoned crypto analyst:
"The only project in the entire market that is pushing for Crypto Regulations is $XRP. They know that once these regulations are added, it will completely annihilate almost every other altcoin, and make XRP's demand skyrocket."
Image source: Shutterstock
Can Ripple's XRP Price Surge to $1.00 With the Upcoming Spark Token Airdrop?
Read More