JPMorgan and CNBC Jim Cramer Predict S&P 500 to Rally to New Highs, Bullish Bitcoin Trend to be Expected
JPMorgan predicts that equities could rally 47% from here, after its 40% rebound from its lows in March, hinting at a possible Bitcoin bull run. Strategists at JPMorgan recently suggested that Bitcoin successfully passed its "first stress test" during March's global economic turmoil.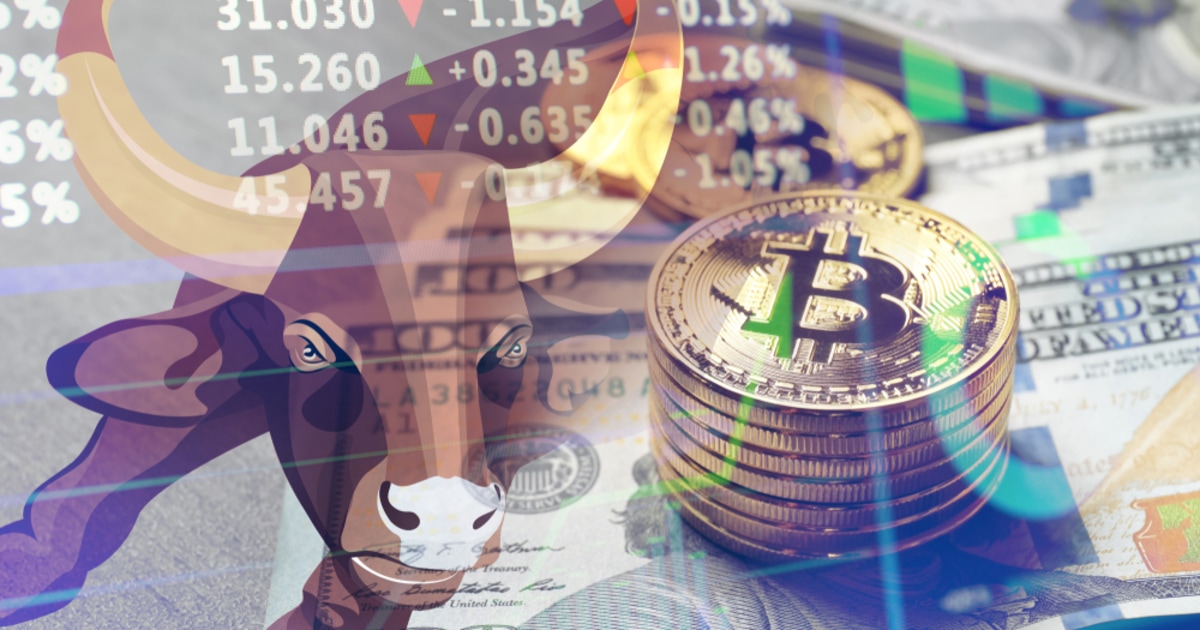 Bitcoin bull and CEO of an investment firm Dan Tapiero presented a note, quoting that JPMorgan analysts used equity position metrics to look at valuations of equities by checking the size of the bond and cash "universe."
With the global economy deteriorating, the US has put a $2 trillion stimulus package in play with the belief that they can endlessly print more cash. The market jumped around 3% this week on the announcement that the Federal Reserve would buy corporate bonds to support the economy's recovery from the coronavirus lockdown.
With the amount of cash in the system increasing due to central-bank buying, equities are yet to find itself in the spotlight. The report added:
"With some of the previous pockets of overextension clearing, we believe than an overall favorable equity positions backdrop will re-assert itself rejuvenating the equity bull market."
JPMorgan analysts believe that there is "plenty of upside for equities over the medium to longer term."
Tapiero suggested that this could be a signal for an upcoming bullish trend for Bitcoin price and gold, due to the fact that some excess cash in the investor's reserves could go into gold and Bitcoin instead of its traditional counterparts, including equities.
CNBC host Jim Cramer analyzed a chart analysis from market strategist Carley Garner regarding the possibility for the S&P to break through its record high of 3,400 when the US recovers from the coronavirus pandemic. Cramer said: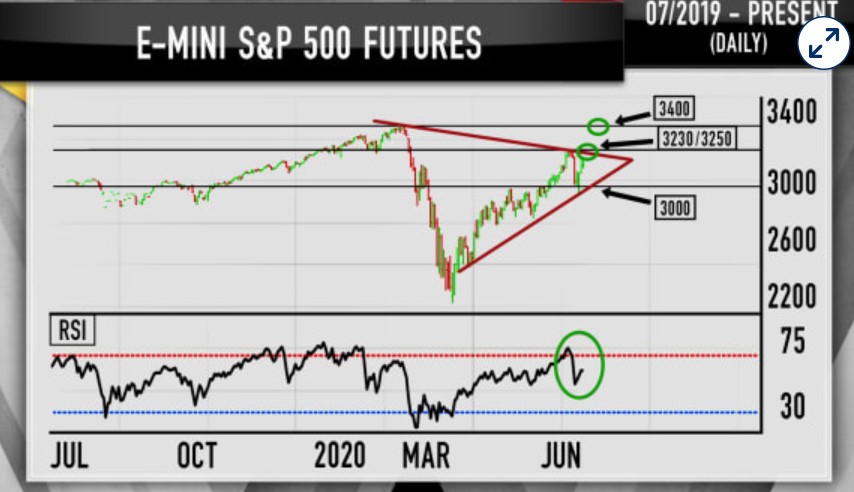 Source: CNBC
"The chart suggests that new highs could be on the table. I think Garner makes a persuasive case, just don't get too comfortable. If the S&P 500 really does surge to 3,400, up 9.1% from these levels, maybe take something off the table," indicating the selling of stocks to protect the gains.
Bitcoin's first stress test
JPMorgan has been known to be a Bitcoin critic, but recently changed its tone towards Bitcoin after strategists at the bank said Bitcoin rarely deviated from its intrinsic value or mining cost in the past few months.
Bitcoin price proved its resilience as it outperformed other traditional assets, including forex, equities, treasuries, and gold, according to JPMorgan. Bitcoin's recovery was much faster than the other asset classes, seeing as traditional asset classes have yet to recover. The strategists added:
"That cryptocurrencies largely survived the stresses of March point to longevity as an asset class, but price action points to their continued use more as a vehicle for speculation than a medium of exchange or store of value."
Image source: Shutterstock
Read More