Kazakhstan-Based Crypto Miners Face Unprecedented Situation
Kazakhstan-based crypto miners have been witnessing an unprecedented situation as they find themselves surrounded by uncertainty due to political forces.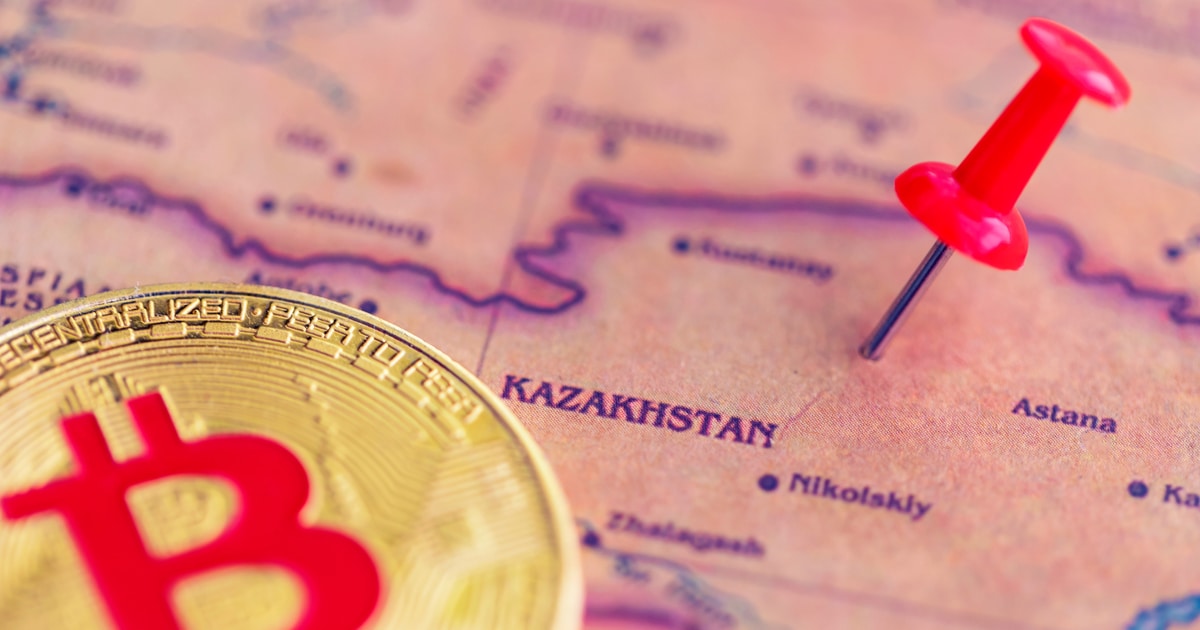 The country's fast-growing cryptocurrency mining industry was affected last week when it was trapped in a nationwide internet shutdown amid a deadly uprising that began with protests in the west of Kazakhstan against a New Year's Day fuel price hike.
The move likely prevented Kazakhstan-based miners from accessing the bitcoin network, Reuters reported.
While CNBC said, citing comments from Kevin Zhang of digital currency company Foundry, the internet blockage sent an estimated 15% of the world's bitcoin miners offline.
On January 7th, due to the volatile situation bitcoin tumbled under $41,000 as it slumped as much as 5% to its lowest since late September.
Ethereum also saw a dip as it dropped below $3,200 Friday morning after trading above $4,000 for much of December 2021.
Cryptocurrencies such as bitcoin are created or "mined" by using high-powered computers which are interconnected globally and compete with each other to solve complex mathematical puzzles in a highly energy-intensive process.
According to the most recent data available from August 2021, Kazakhstan accounted for 18% of the global "hashrate" - a crypto term for the amount of power being used by computers linked to the bitcoin network.
In April, before China's latest clampdown on bitcoin mining, the figure was just 8%.
Crypto mining scene
Since the Chinese clampdown of cryptocurrencies in 2021, many crypto miners migrated to the United States and Kazakhstan, which has led the two countries to become the first and second-largest centres for bitcoin mining respectively.
Although reports have stated that the internet services have now been restored, the situation raises a question about the confidence of crypto miners towards the tightly controlled former Soviet state's political stability and future scenario of the domestic crypto landscape.
According to a November 26, 2021, report by Blockchain.News, power shortages have already been causing some cryptocurrency mining firms to leave Kazakhstan and move to other nations.
Crypto mining company Xive announced on November 24 that it will move its mining farm out of Southern Kazakhstan due to electricity shortages.
Didar Bekbau, the co-founder of Xive cryptocurrency mining firm, talked about the development and said that the firm is shutting down a 2,500-rig mine in South Kazakhstan because of a lack of adequate electricity supply from the national grid.
Crypto miners such as Energix and Xive, have been facing electricity issues since September 2021 because of the rationing from KEGOC, the national grid operator of Kazakhstan.
Bekbau disclosed that some crypto mining firms are moving from the country to places like Russia and the U.S. as there are no options left in Kazakhstan.
Kazakhstan's crypto landscape was not as gloomy as it is now.
According to a September 3, 2020, report by Blockchain.News, the crypto miners safe haven had confirmed in a government meeting that the country was on track with its crypto mining farm projects.
The Minister of Digital Development, Bagdat Mussin, had said that the country was in talks to attract about 300 billion tenges ($714 million) of investment to fund the project which it first proposed back in July.
While in June 2022, the central Asian country made plans to attract $738 million in investments related to cryptocurrencies and digital mining activities over the next three years.
Image source: Shutterstock
Canaan Deploys 10,300 Mining Machines in Kazakhstan, Expanding its Mining Operations
Read More