Kiss' Gene Simmons and Winklevoss Discuss Bitcoin and Crypto for the Unbanked
Kiss frontman Gene Simmons figures among the mainstream celebrities that back cryptocurrency's largest asset, Bitcoin (BTC), leveraging the digital currency to diversify his investment portfolio.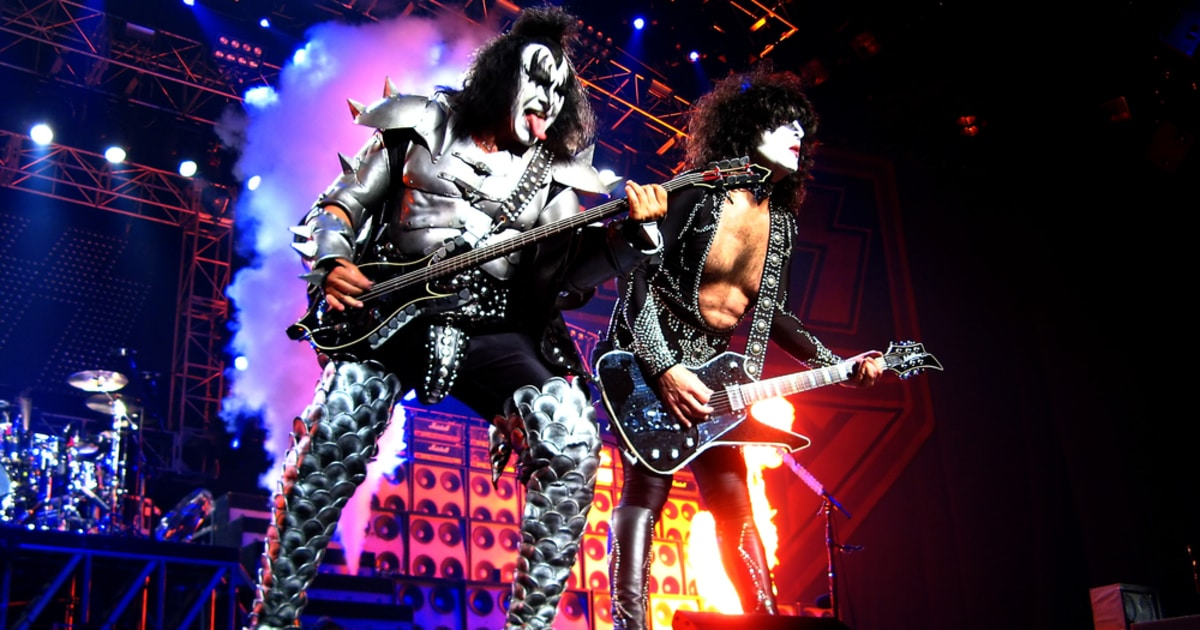 Making Ether and Bitcoin accessible
Responding to a Twitter thread from Gemini co-founder Tyler Winklevoss, the Kiss rock band vocalist responded with a message that many in the crypto community viewed as cryptic.
Bitcoin billionaire Cameron Winklevoss had continued educating his followers and the crypto world regarding Bitcoin as a safe-haven asset. In a discussion addressing "systematic disenfranchisement", racial biases, crypto assets, and more, the Gemini co-founder said:
"It's easier to buy #Bitcoin and Ether if you are already in the old system. If you don't have a bank account, it's hard to get funds into crypto. We need to change this."
To which Kiss co-lead singer Gene Simmons responded, "I will. I am."
Gene Simmons believes in crypto power
The comment has led many Bitcoin enthusiasts dumbfounded, as the rocker did not elaborate more. However, Simmons implied through the comment that he was a crypto advocate and that he backed Winklevoss' aspirations for Bitcoin and altcoins.
In a previous interview with The Street, the Kiss co-founder had referenced Bitcoin and how he had leveraged it to diversify his investment portfolio. He had previously said:
"I am interested in Bitcoin, but only as a piece of the [investment] puzzle."
Adding to the comment, the music celebrity had said that he would potentially be interested in "Kiss coins," if the occasion came up. Simmons seemed receptive and open to opportunities that crypto assets could bring.
Winklevoss - Crypto for income inequality
The advantages that cryptocurrency adoption could bring was further elaborated by Cameron Winklevoss in his thread. He discussed how digital assets, like Bitcoin and Ether (ETH), could vastly change the global scope of income inequality, discrimination, wealth, and more. The Bitcoin billionaire said:
"Mortgage discrimination prevents families from building and maintaining wealth from generation to generation. There is no discrimination in crypto."
Along with his brother Tyler Winklevoss, the Gemini co-founder has been actively working to educate people about Bitcoin and digital assets, as the brothers have made a huge part of their fortune off investing in BTC. Cameron Winklevoss retweeted his brother, who applauded business intelligence and tech firm Microstrategy on acquiring even more BTC. The institutional firm figures among the wave of new Bitcoin whales who have diverged their assets into Bitcoin as a hedge.
Microstrategy among institutional firms to move on BTC
Microstrategy acquired an additional 16,796 BTC "at an aggregate purchase price of $175 million. Founder of Microstrategy, Michael Saylor announced, "To date, we have purchased a total of 38,250 bitcoins at an aggregate purchase price of $425 million, inclusive of fees and expenses."
Bitcoin billionaire Tyler Winklevoss applauded the move and responded through Twitter:
"Publicly-traded company Microstrategy is stacking stas! They now sit on 38,250 Bitcoin in their treasury reserves. They understand that bitcoin will outrun the scourge of inflation."
The Winklevoss twin, along with his brother have made a case and presented an educated report on how Bitcoin would inevitably reach $500k.
Bitcoin is currently trading at $10,695, at the time of writing.
Image source: Shutterstock
Read More